Wrist watches are a dime a dozen, but one that's well built and oozes with style (like seriously oozing with style), and yet affordable is far and few between. Fortunately, we live in awesome time. Awesome time because there are folks who are passionate about timepieces and the art of making them, and are willing to brave the sea of offerings dominated by big corporations to create truly unique, super sleek timepieces that we all can enjoy without breaking the bank. The BOLDR Journey Chronograph Watch is one of them. Like the many stylish watches we have seen thus far, the BOLDR Journey Chronograph Watches are truely captivating and, well, very unique.
Unique – thanks to the custom-designed artwork on the case back of each timepiece, as created by Malaysian tattoo artist Kevin Tan. Now, not many wrist watches can make that claim, can they? Nope. They can't. It is hard for big corporations to do that, let alone for those who makes small batches of them. Brave souls, indeed. There's really nothing much to talk about the BOLDR Journey Chronograph Watches. You know it is stylish and beautiful when you see one, and that's pretty much what the BOLDR Journey Chronograph Watches are about. Just. Beautiful.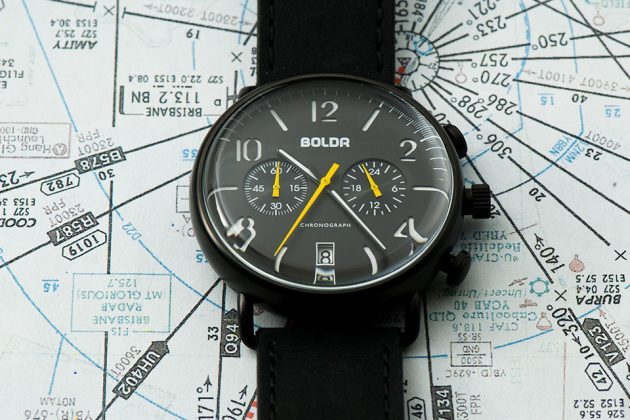 Specifications-wise, the Journey gets a classic sandwich dial, powered by Seiko VK64 meca-quartz movement and water resistant up to 5ATM (50 meters; 164 feet). Other drool worthy details include aviation style hands with lume, disc-track texture sub dial, date window at 6 o'clock, 4.5mm unique box lens (arguably, the thing that make the entire package shines, really), 43 x 14.2 mm marine-grade stainless steel case (though we wish it could be at least 46mm, but that's just us), custom pushers, 6.5mm custom engraved crown, and soldered-on wire lugs.
If you are up for it, you can back BOLDR Watches' endeavor on Kickstarter, where between $209 and $249 (CAD, I believe), you can secure yourself a unit, hot for September delivery. Yes. We said 'secure' cos' over 300 backers has helped to roll over $73K CAD in funding, which is well over the outfit's expectation of $25,000. So yeah. It is a pre-order, alright. Go check it out.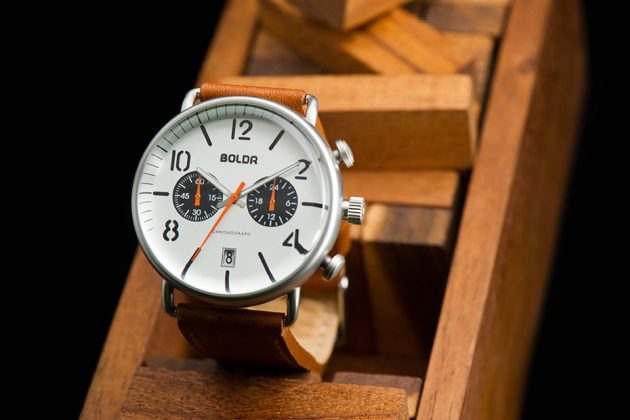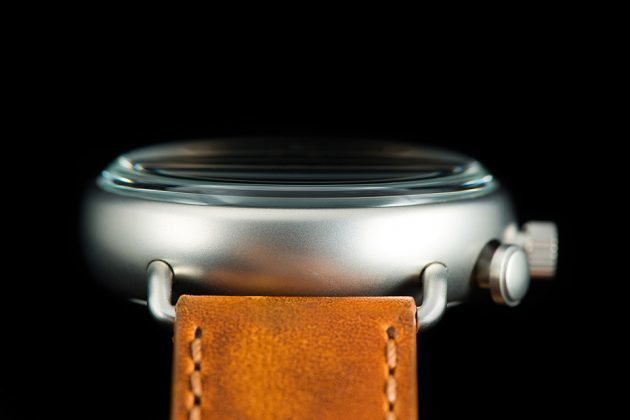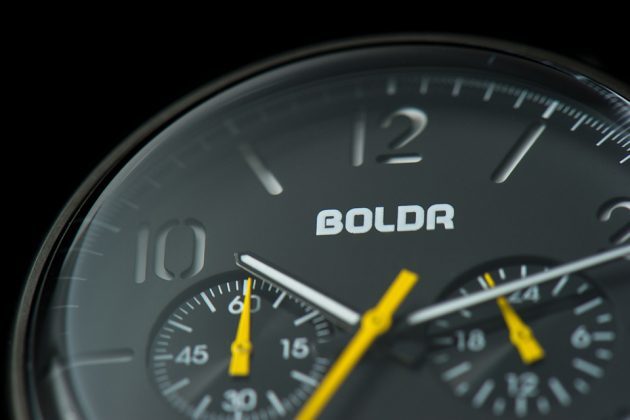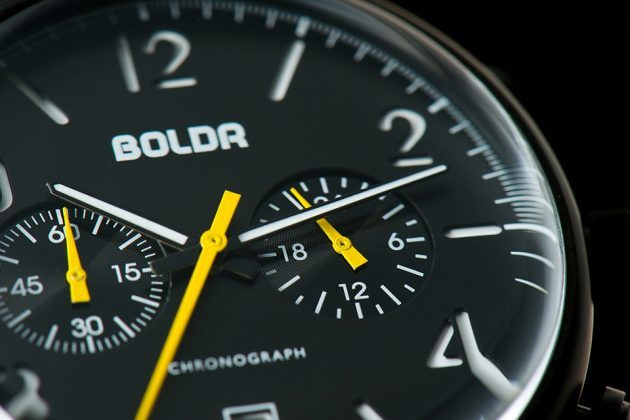 All images courtesy of BOLDR Watches.
submitted via TIP US page.