3D printing is all the rage now, but if you prototype a lot, you will realize that while 3D printer opens up to rapid prototyping, it is not without shortfall, namely, material limitations. Most affordable 3D printers print plastics and the one material is clearly not for all prototypes. This is where a good old milling machine can come in handy and it is not just any CNC mill we are talking about; we are talking about one that's compact, robust and most importantly, affordable, like this new offering from Other Machine Co., called Othermill Pro. I have always love a good CNC machine, be it a lathe or a mill, and when someone came up with one compact machine that promised fast, precise mill without creating a ruckus, you know it deserves my attention.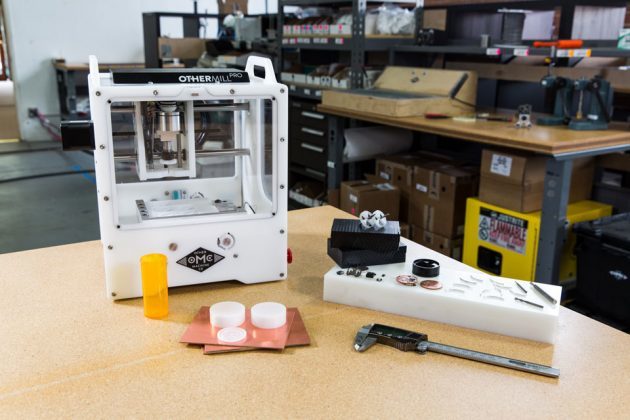 From the outset, Othermill Pro looks like a 3D printer and it might very well be, but only more versatile since it is capable of cutting 3D objects from a diverse array of materials ranging from aluminum to rigid plastic to circuit board. We wouldn't say a mill like such can replace 3D printers entirely, but it could be a complement one's prototyping process which, more often than not, requires multiple types of material. Then again, why wouldn't it? Since it can cut virtually anything, right? With a machine that can create virtually any objects, including mechanical parts, jewelry, and at a significantly faster turnaround time over a 3D printer, we see a rig like the Othermill Pro as a must-have for any workshop and prototyping lab.
Key specifications include compatibility with Windows 7+ and Mac OS X 10.9 and up, max XYZ traverse speed of 2,600 mm/min (100 in/min), 8,000-26,000 RPM spindle speed, less than 0.003" per 6-inch linear travel accuracy, 0.001 in 25 microns max resolution, PCB cut speed of up to 2,600 mm/min (100 in/min) and a PCB travel and space precision of 0.006 in (0.15mm). Othermill Pro Desktop CNC Milling Machine is open for pre-order as we speak via Other Machine Co.'s web store, at a discounted price of $2,699. Eventual retail price is expected to be $3,199.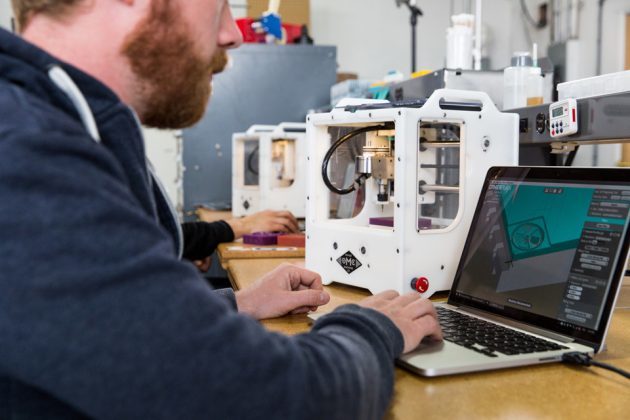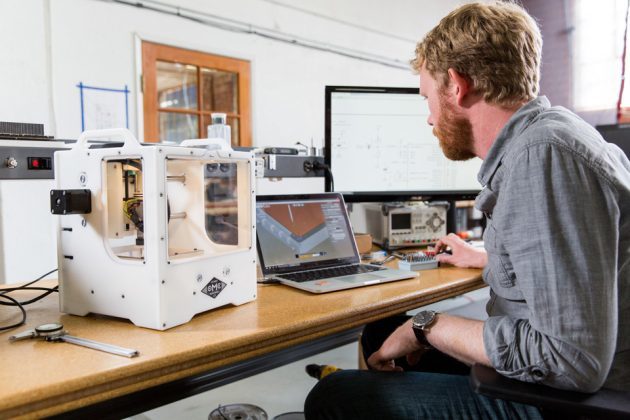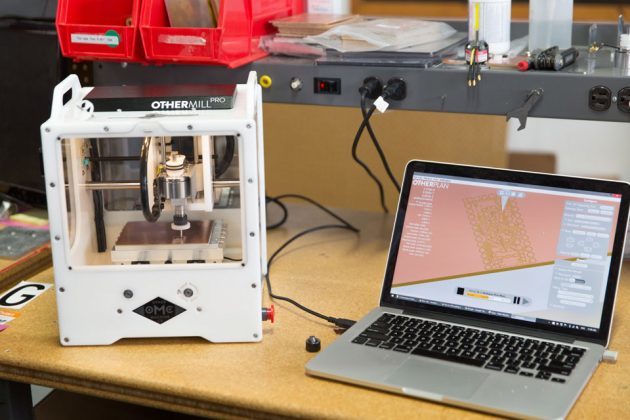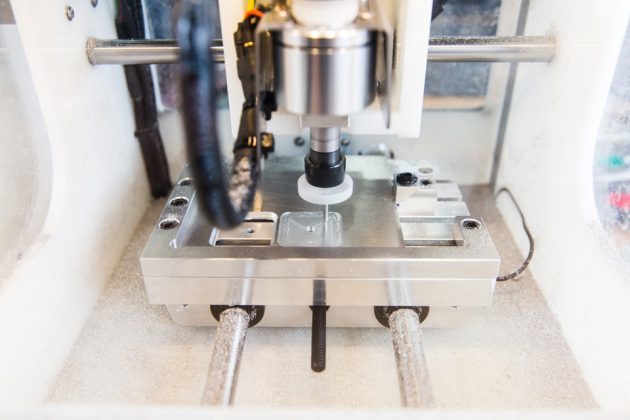 All images courtesy of Other Machine Co.
submitted via TIP US page.