When it comes to headphones, Bose is one company that's relentless in the pursuit of quietness and audio excellency. The all-new QuietComfort 35 and QuietControl 30 are the latest examples of this pursuit. Bose raises the bar of wireless noise cancelation headphones, letting you cut the ding out of the environment completely and while that may sound (pun not intended) rather 'run-of-the-mill', Bose promised remarkable silence when the around-ear QuietComfort 35's noise cancellation is activated. Microphones inside and outside the earcups detects unwanted sounds which are then eliminated by two proprietary digital electronic chips to offer you dramatic quietness, so you can enjoy your favorite tunes without distraction. It saves your ears too, since there's no need to crank up to the eleven in order to hear what you want to hear.
In addition to noise cancelation to deal with this ever noisy world, the QC35 also boasts a custom-engineered Bluetooth system that promised to delivery strong and consistent connection. In addition, the QC35 also touts a new EQ that "balances sound at every volume, across any genre, as well as up to 20 hours of battery as provided by its rechargeable lithium-ion battery. The in-ear QuietControl 30, on the other hand, puts the level of noise cancelation in your hands, allowing you as an user, adjust how much surrounding sound you want to block out or let in. QC30 may be an in-ear headphones, but despite the size, it packs no less than six microphones that allow for the said adjustable level of noise cancellation.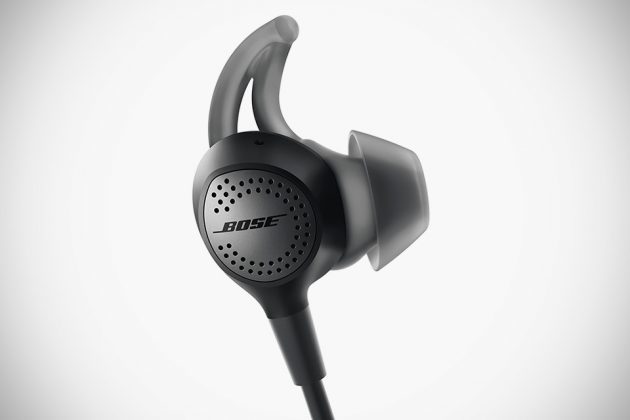 Other key features of the QC30 include a new EQ customized for its size and design, a 10-hour battery life, rechargeable, of course, simple in-line remote for music control and taking of calls and noise control adjustment, and finally, StarHear+ tips for long, comfortable wear. Bose QuietComfort 35 is now open for pre-order for $349.95 and the QuietControl 30 is set to be available starting September 2016, priced at $299.95.