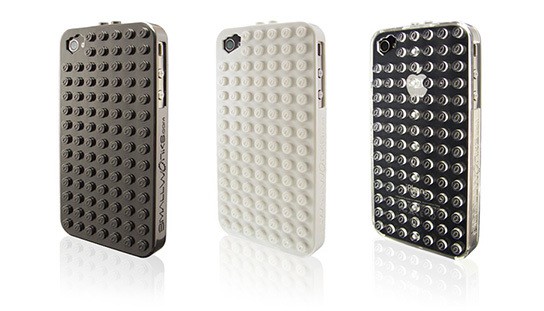 (image credit: SmallWorks) SmallWorks BrickCase4 | US$19.90 | www.smallworks.com
Lego fans (me included) will love this 'Lego-compatible' case from SmallWorks that has studs on its back (and two on top) for fans to don their iPhone with their favorite Danish bricks. it is a proper iPhone case, complete with cut-outs for camera/flash, volume, power on/off et cetera. although the cut-out for camera/flash does looks a little awkward, but what do we care as long as it works.
the BrickCase4 comes in choice of clear, white or black and retails for $19.90 on Amazon. time to gather some loose Lego bricks and let you imagination take the lead.
via DVICE