As a child, slingshot is a boy's toy of choice for mischief or whatnot (think Dennis the Menace) and as grown ups, bottle opener is a man's best friend. Burnley Design combines this two loves from two obligatory phases of a male being and reimagined into a handsome device called SlingPop, a slingshot that pops bottle. Precision CNC machined from 6061-T1 aluminum, SlingPop is both lightweight and strong for duties as a handy slingshot and as a bottle opener. It uses a tube band, secured to the Y form with metal BBs and has an integrated cold one popper.
Needless to say, this ranks high up on our list as the best hybrid man's must-haves. Why not? What could be more fun than to engage in a game of slingshot with your buds accompanied by a bunch of cold ones? Each SlingPop is lovingly crafted right in the U.S.A, specifically Mountain View, California, and comes bundled with a spare band, 50 6mm metal BBs and a hand-screen shop bag, with optional add-ons such as color options, anodized aluminum ball pusher (to aid replacing bands), sleek SlingPouch leather ammo pouch, and aluminum lanyard bead.
Brnly SlingPop Slingshot Bottle Opener started out as small custom runs, but as words go around, demand surges and to deal with this happy problem, Burnley Design has taken SlingPop to Kickstarter, so the Dennis the Menace meets Don Draper in you can pre-order it for $100 a pop. Keep going to catch the product pitch video.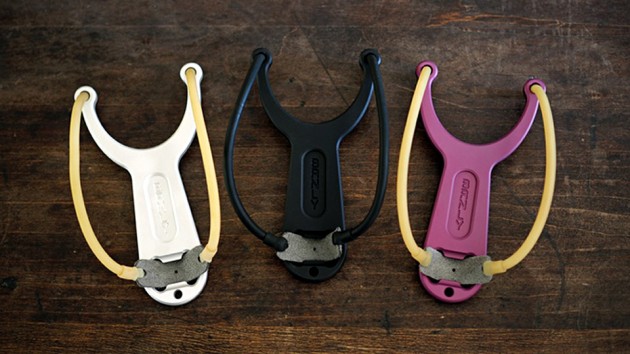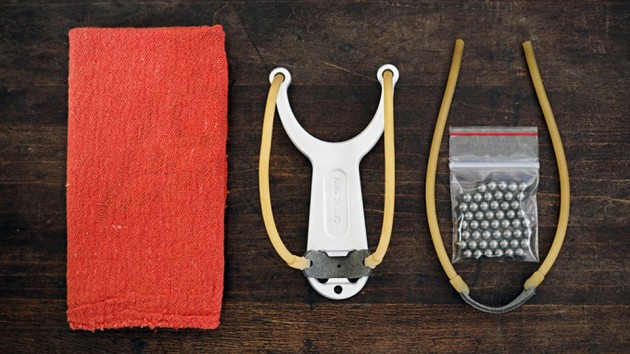 submitted via TIP US page.