Ok. Maybe the Cable Cube Bluetooth Receiver isn't the most elegant solution to turn a regular audio buds into a Bluetooth one, but if it works as it promised, then it will be an affordable solution that's of reasonable tidiness. Since the invention of Bluetooth headsets, such intermediary accessories have been around to convert existing wired headphones into a wireless one and so, the Cable Cube is just another option that may appeal to those who choose not to invest in a pair of pricey Bluetooth earbuds, or anyone who simply don't want their existing earphones to go to waste. But such accessory is not without flaw. The lengthy cable from your in-ear headphones can be a hindrance and that's what Cable Cube aims to eliminate by integrating a cable management system into the accessory. All you have to do is plug your earphones into it, pair it with your Bluetooth-enable smart device and wind the excess cable around Cable Cube.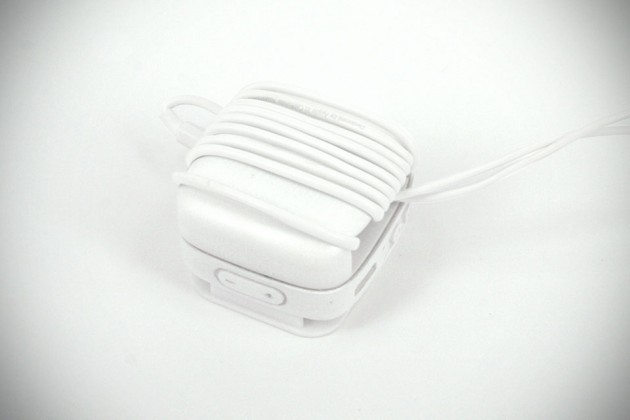 While it may not be not the most elegant of all solutions, Cable Cube does make the effort to keep it as refine as possible and it does so with a 'channel' and a hinged design. The hinged design opens to enable you to coil the cable around the 'U' channel, after which you close it back to form a neat package. And when you are done with the earbuds, you can do the same by winding the rest of the length into a compact package and throw it into your bag, or clip it to your shirt or jacket with the integrated clip. The Bluetooth contraption itself sports control for taking calls, play/pause music, skip tracks, as well as volume adjustment and is powered by a tiny 110 mAh battery that offers up to six hours of talk time or music playback and a decent 200 hours standby time.
Aesthetically, the device sure look like it was designed with iDevice in mind, with a rounded block design that echoes Apple's design language of recent time. Like we said, it is not exactly the most polished way, but we can argue with the investment of just 39 bucks.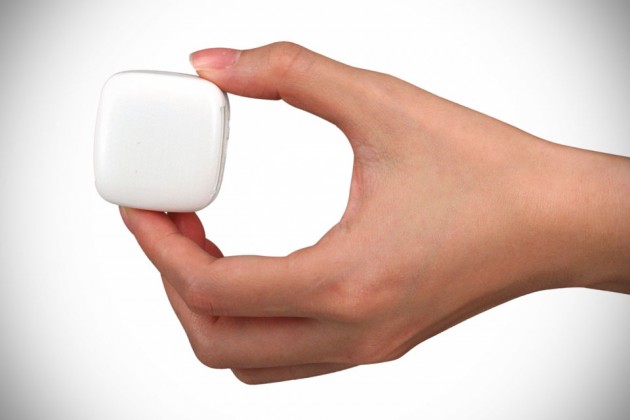 submitted via TIP US page.