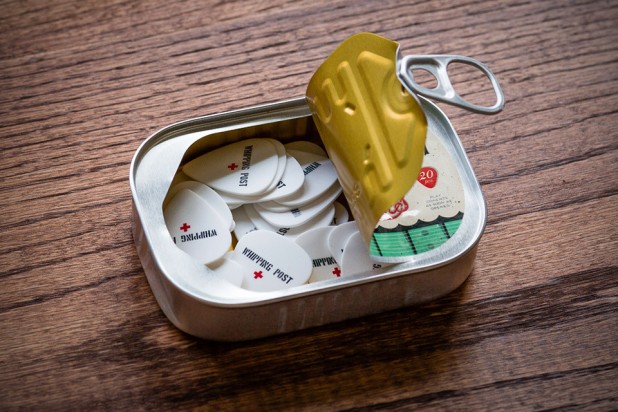 Canned Guitar Picks | US$12.00 | www.whippingpost.com
guitar players know how easy it is to lose a pick, so having a few more won't hurt a bit and in the event that the prophesied apocalyptic did come true, guitar picks might well be as scarce as food source and friendship. at that point, your guitar is probably the next best thing that's keeping your sanity intact – that's if you haven't use it as a weapon against the walking dead (cue: The Cranberries' Zombie tune). therefore, a can or two of this Canned Guitar Picks by Whipping Post might come in pretty handy and with 20 picks in each can to go around, we can't imagine how anyone could lose them all – unless your survivor comrades-in-arms have, in a hunger frenzy, mistaken them for fish scale-shaped sardines (the scale-shaped sardines are nonexistence, by the way) and swallowed them all. you can grab this can filled with 1mm thin guitar picks for just $12 a can. check out a few more larger views after the break.
Whipping Post via werd.