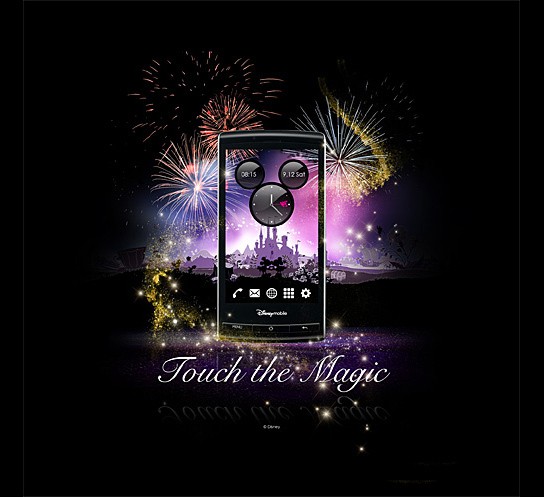 (image credit: Disney)
apparently, the folks over at Japan are big fans of Disney which justify the launch of the Disney branded Android phones. these Disney Android phones will features exclusive Disney themed wallpapers, widgets and apps. on the specs end, it will be running on Android 2.2 (aka Froyo) and rumored to spot a 3.8-inch WVGA glasses-free 3D touchscreen display, 1 GHz Snapdragon processor, a 9.6 megapixels camera with 720p video recording capability, micro SD card, among other features.
expected to be available in Japan in February, the Disney-branded Android handsets will, again, be a Japan-only gadget. hard luck for Disney fans from the rest of world.


from left to right: mouse-patterned white, pink, gold, the disney castle, minnie mouse polka dots, and a generic plant print
via fonearena