The tradition of spraying champagne after a major motorsport win started nearly five decades. Officially, Jo Siffert did it when he accidentally sprayed the crowd, but it was not until American racer Dan Gurney who deliberately copied what Siffert accidentally did in the previous year that it became a tradition that lives on till this day. And since then spraying of champagne is not limited to motorsport; it has been done in numerous other occasions and the Champagne Gun you see here only serves to reinforce the spraying of champagne reach.
Why? Because it is shape like a Tommy Gun, that's why and who doesn't want to spray the crowd with leads, I mean, champagne. It is just harmless fun, right? Besides, a magnum champagne don't look twice as cool on its own. It works with any Champagne Brands Magnum bottle, offering three mode of uses. The obvious feature is spraying, which lets you spill celebratory alcoholic beverage as far as 23 feet for 45 seconds, but you can also use it to serve up champagne in style, or just use it as a brilliant display for your prized champagne.
It is made of rather regular metal with plastic shell, but high quality finishes like gold, rose gold, and chrome, lends it the requisite touch of perceived opulence. Well, before jump right in to grab one, you have to know that this novel champagne accessory is not cheap. It cost as much as a good bottle of champagne, going at $495 a pop. Video after the break.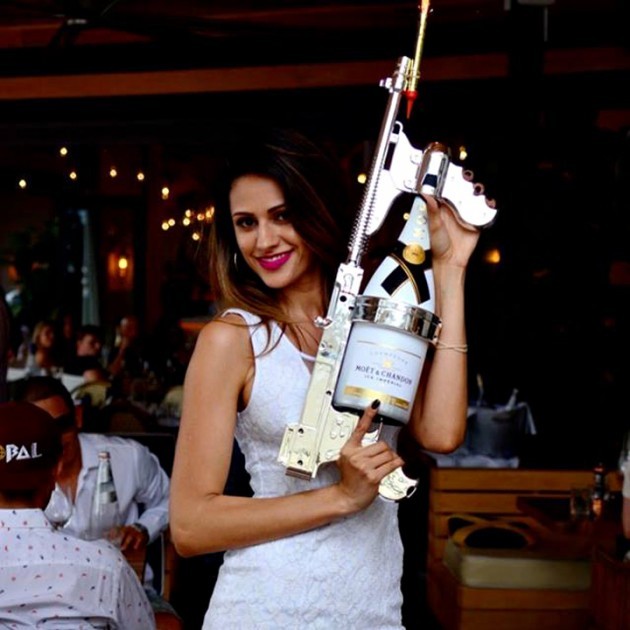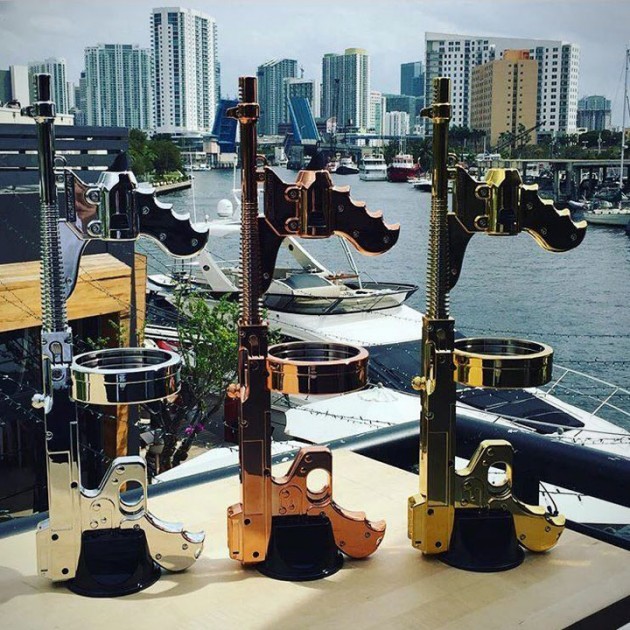 Champagne Gun via The Fancy