One thing I like about Apple devices is, they never try to cramp every possible features into their devices. It was never Apple's idea for the devices to be bloated with unnecessary hardware and features. But therein lies the problem: it takes away quite a few features we still need like, for example, more USB ports. Seriously, a couple of USB Type-C port is never suffice. Never. The solution? Get a hub. The market has abundance of USB hub, but this one here from 23 Devices called Chocolate Hub 2 stood out from among the sea of hub as the first hub that also wireless charges your iPhone X and iPhone 8. I am sure I already have your attention because, it did when I first read saw it on TechSmartt. This chocolate bar will literally fix a major flaw in today's MacBook Pro.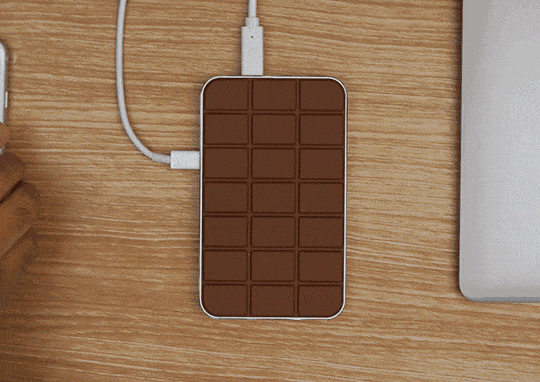 Not only that, you can save yourself a clutter since it is also an iPhone -compatible wireless charger. Sweet! Also onboard is the much-missed SD 3.0 card reader, a Type C port for hooking to your MacBook Pro, a Type-C thru power and data transfer port, two USB 3.0 ports and another sorely-missed 4K HDMI port. Seriously, at this point, if this product hasn't won you over, I don't what ever will. Also, Chocolate Hub 2, as the product name implies, is the second iteration and so, these guys aren't a greenhorn in trying to make your MacBook Pro great again.
You can pre-order the Chocolate Hub 2 Wireless Charging USB Hub for MacBook from Indiegogo (it's on flexible goal, btw) for 31 percent off the eventual retail price, at $89 a pop. Delivery is expected to happen sometime between January and early March 2018.
Images: 23 Devices.
via TechSmartt.