Singapore-based Creative is reinventing itself to keep up with the face pace, unforgiving multimedia-obsessed market and the Sound Blaster FRee Portable Bluetooth Speaker is one of their latest attempt, and boy does it look pretty. On top of being a pretty gadget, it also touts a IPX4-certified splash proof design and a cool 10 hours of music delivery, so water will not get in the way of you and your music enjoyment, at home or on the road. Under its sleek speaker grille-clad body are two custom-tuned neodymium drivers and twin passive radiators that promised to deliver full-range audio with thumping bass.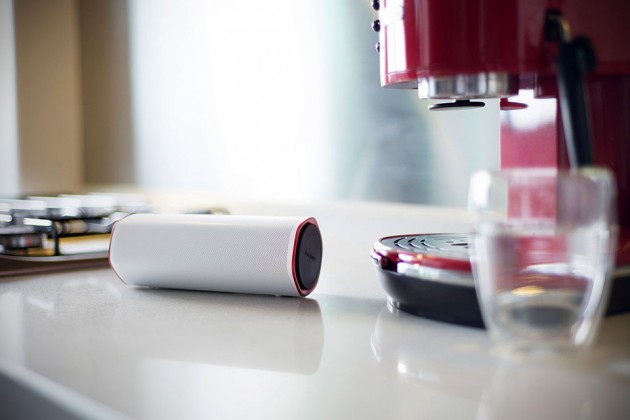 The design boasts a dual-orientation playback, allowing it to be placed horizontally "for wide stereo imaging," or vertically, for a "360-degree sound" experience. Embedded Bluetooth Technology lets you stream wirelessly from Bluetooth-enabled sources like your smartphone or tablet, while USB input offers connectivity between the speaker and a PC or Mac. There is also an auxiliary input for other analog sources.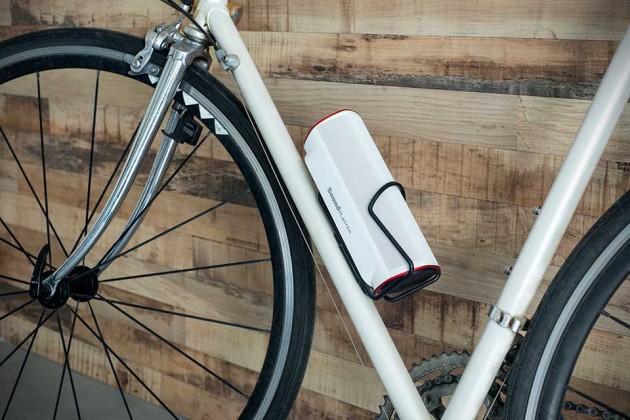 FRee stands out in the portable speaker market as one that comes with built-in MP3 player, allowing playback of your music collection stored on a microSD card and it even support folders, so you can sort your music into different folders within the microSD card and easily skip folders with a single touch. It can, of course, double as a speakerphone for taking calls in between your music or movie enjoyment, and being a Sound Blaster, it touts SBX Pro Studio suite of technology that promised to enhance your music when connected to a PC or Mac via USB.
The Creative Sound Blaster FRee Portable Bluetooth Speaker is available now for $99.99.