It is obvious crocodile has nothing in common with multi-tools, but who would have thought it has a silhouette perfect for a multi-tool with no less than eight functionalities? At least, we didn't. Anywho, if you love carabiner and/or adore the convenience of pocket-size multi-tool, then we think you may fancy the Crocobiner Multi-tool Carabiner. As the product name implies, the crocodile profile is where you will find all the eight functions, including a carabiner, key holder, box opener, pry bar, bottle opener (of course!), a multi-spoke bicycle wrench, flat and philips screwdrivers, and six wrenches in a choice of SAE or metric measurement.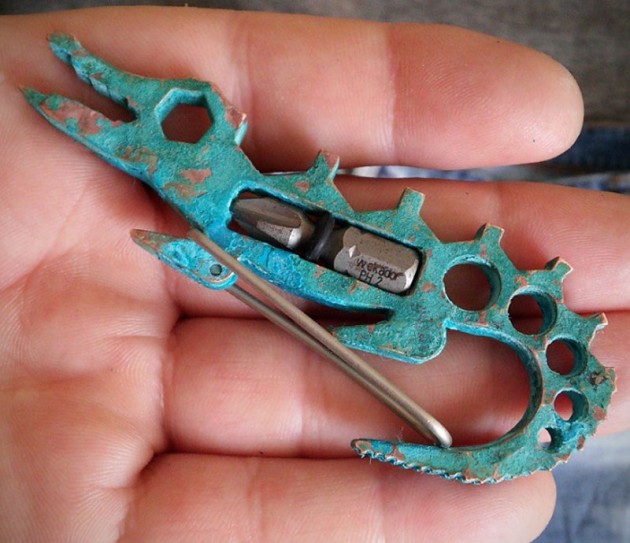 In addition, it has a nifty cutout that accommodates a hex bit, usable with the crocodile's eye, wait no, we mean to say the hex hole. We love how the functions are cleverly integrated into the crocodile, such as, for examples, the osteoderms or scutes (you know, the wedges/spikes stuff on the back of the croc?) are the wrenches and the mouth is the multi-spoke bicycle wrench. We have seen our fair share of animal-shaped multi-tools, but we think this is by far the most elegantly integrated example and we are not even paid to say this (pardon us for our not-so-subtle disclaimer).
Available in a variety finishes, Crocobiner Multi-tool Carabiner is live on Kickstarter, where you can help to take it from prototype to real product by backing it with a pledge of 20 quid (about US$30) or more.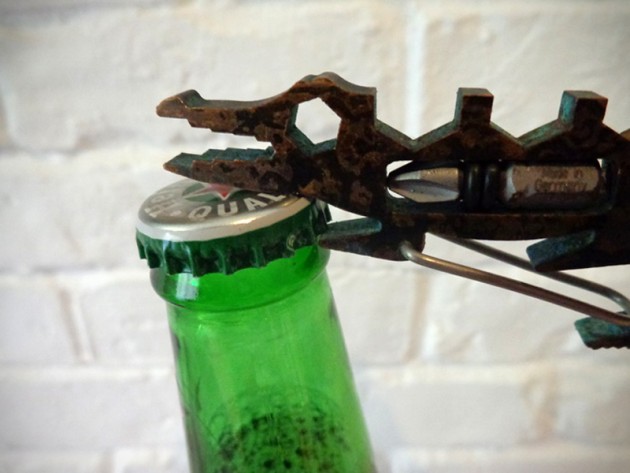 submitted via TIP US page.