the camper here is aptly refer to as Atomic Camper and it is a result of two things: making the best of bad situation and pure creativity. Atomic Camper is the work of a Alaskan man by the name of Bill Guernsey who has too much time on his hands which he had while on the road of recovery after an unfortunate plane crash and it is also a shining example of man's creativity when given the opportunity to do so. and that opportunity was unfortunately, the long, arduous recovery journey during which Bill thought he needed something to keep himself occupied. it took Bill two years to arrive to what this 16-foot long bright red rocket on wheels is today and we not talking about two years of weekends and after work; we talking about six hours a day, six days a week of pure dedication and the result is an obvious winner.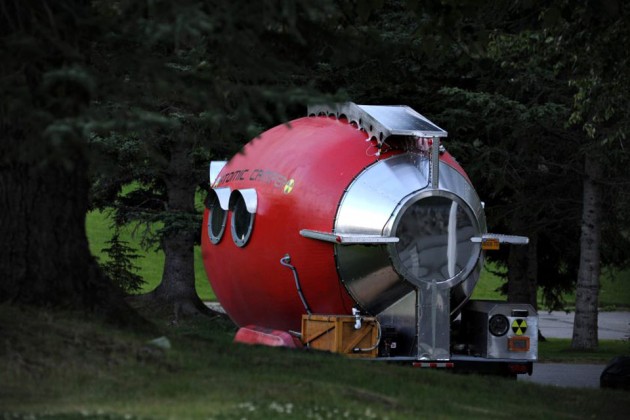 the coolest thing about this camper trailer is, it has a form that you know is a rocket, but you also know it is cute because it has an obvious cartoonish flair to it. you know? fat, roundish appearance, portholes complete with shade (or is it called visor?) and some with bubble glass, stubby fins and all that. while its name and rocket-like appearance might suggest it is nuclear powered, it is not. in fact, it is a tow-behind trailer that is solar-powered and outfitted with a full bathroom, kitchen and shower. the Atomic Camper maybe a camper trailer to the everyone else, but to Guernsey, it also represents a piece of his childhood where back then, impending nuclear threat from the Cold War, arms and space race dominated the headlines, along with the American boom after the WWII.
those moods are expressed within the retro-futuristic interior decorated with old magazine covers and clippings from the 50s and 60s, breaker panel pulled from a boat and robots, an old Erector Set on one of the cabinet door. the Atomic Camper is a home away from home for Guernsey and his wife. like the many summer weekends he spend and will be spending with his wife traveling out to Seward, Portage and other spots around Southcentral Alaska, his tinkering journey will continue on. in fact, he planned to build another camper, this time it would be a 24-foot zeppelin. way to go, Bill.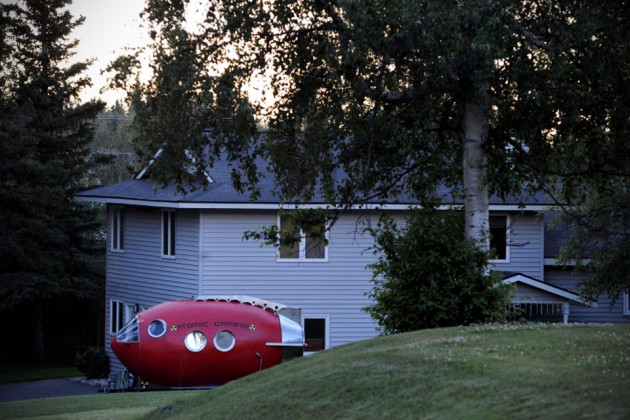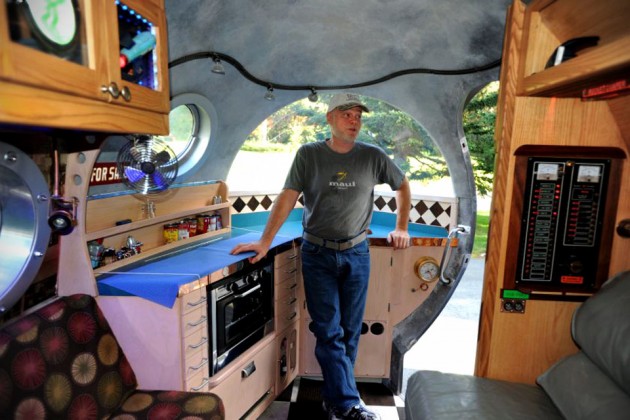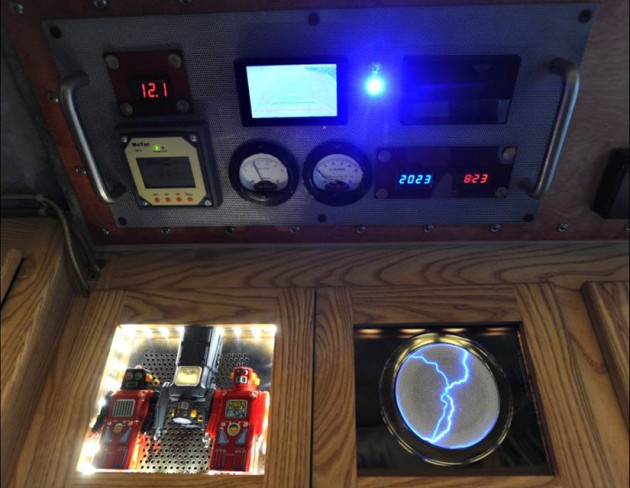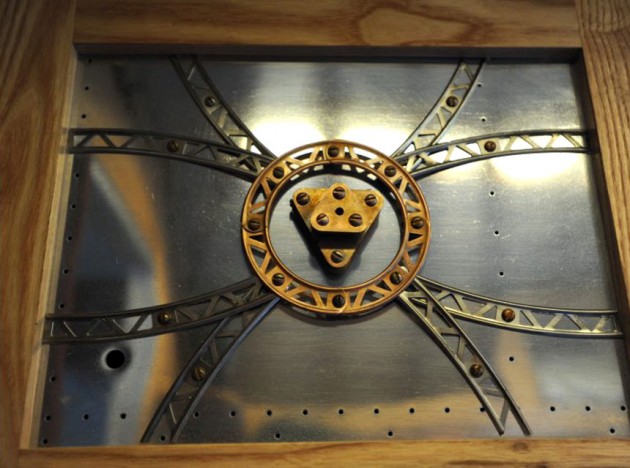 images: Anne Raup /Alaska Dispatch News