the market has spoken. audio fanatics want a speaker that not only promised good sound but also looks awesome, and the result is over 1,400 percent in funding from more than 2,000 backers for Mass Fidelity's The Core Wireless Speaker System. encouraged by the overwhelming response, the Canada-based audio equipment maker has extended its Indiegogo campaign for another month (seriously, we didn't know it can be done) and in addition, it has introduced new perks and also introduces the Core Wireless Sub. though the wireless speaker system touts impressive bass on its own, the Core Wireless Subwoofer is here to satisfy hardcore bass heads.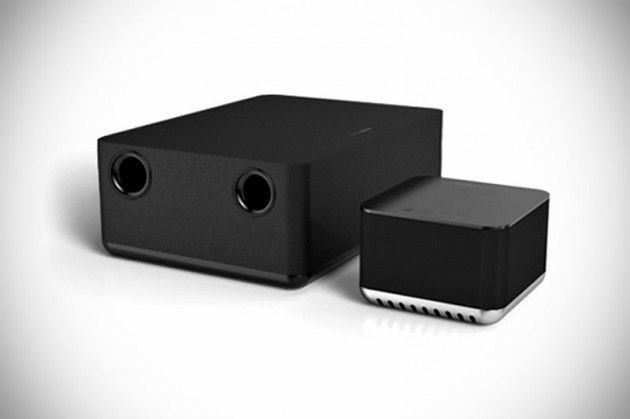 the Core Sub integrates seamlessly with the Core, "adding rich, full and visceral low-range depth to any source." it promised to deliver "a perfectly tuned and balanced low frequency performance to complement the Core's capabilities", providing an audio experience that you would normal feel in theaters and concert halls. aesthetically, it is naturally matching with the Core's beauty, featuring a minimalist design clad in black. under the hood, it boasts customized speaker elements, class D amplification, 2x DSP and a perfectly matched amplification stage to produce natural, detailed and powerful low-frequency output, with no buzzing or rattling. the Core Sub connects wirelessly to the Core via 5GHz adaptive wireless network and can be placed up to 100 feet (30 meters) from the Core.
in the event if the Core Sub goes out of range, the Core simply resume the bass duties with its downward firing woofer and the Core Sub will goes to sleep, saving power. so how much low-frequency audio you can expect from the this high-fidelity subwoofer? well, the Core offers a frequency response of 44Hz to 12kHz, but when hooked up to the Core Sub, it bumps up the range and pushes the low-frequency effects (LFE) down to 35Hz, which should be ample to please home theater movie buffs. additionally, the Core Sub also offers control over crossover, gain and phase, allowing you to fine tune the bass response to your heart's content.
there is a catch though. it is a sub and hence it is not designed to be lugged around like the Core, but seriously, you really expect to be bringing a sub around, do you? in any case, it has to be plugged to an AC outlet. you can pre-order the Core Wireless Subwoofer from Indiegogo from now till November 2nd for $229 (eventual retail price will be $399), or $618 when packaged with Core Wireless Speaker, if you haven't already pledge for one.