until now, stereo sound requires a pretty cumbersome setup, which may not play well with your lovely home decor. you know, these days, minimalism is the name of the game and that transcends to homes. so it is kind either or situation, but a Canadian tech startup is determined to change that with The Core Wireless Speaker System. if all that have been promised are delivered, then The Core Wireless Speaker System might very well be the only speaker you will ever need, be it at home or on-the-go. it is small enough to be portable, but not so tiny that the sound will be stifled. under its boxy but classy design conceals five custom designed high-output drivers comprising of four mid/high frequency drivers and one downward-firing subwoofer, promising 120 watts of amplified audio. it also packs six Digital Signal Processors (DSP) and an ARM processing core that makes processor-taxing Wave Field Synthesis a reality.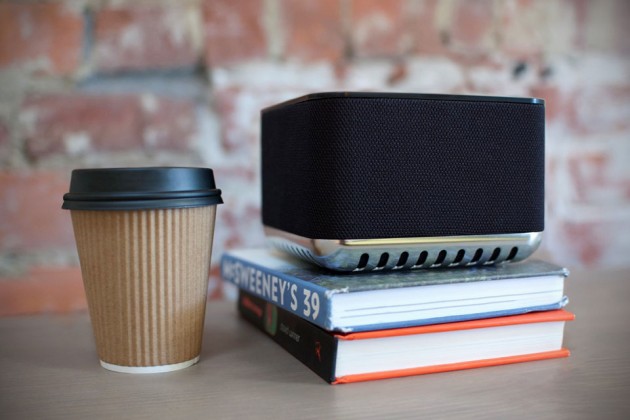 the Wave Field Synthesis works in conjunction with Beam Forming, allows The Core to create an acoustic bubble, a multi-dimensional sound image, that sounds the same no matter where you are in the room. in short, audio sweet spot commonly associated with traditional stereo speakers is virtually non-existence. there is also an in-built adaptive wireless network in each unit, allowing you to connect up to nine units for a true, multiroom system at a press of a button. there's no WiFi or additional hardware to deal with, which is perfect for non-geeky audiophiles. it uses Class 1 Bluetooth receiver technology for wireless audio streaming, supporting AAC and aptX audio decoding to bring the best possible audio experience from any digital source, be it smartphone, tablet, PC or whatever.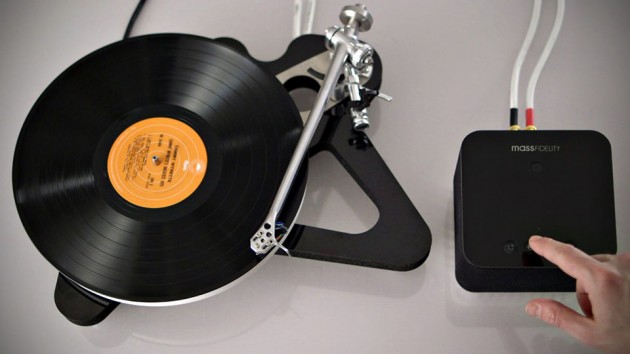 it also boasts a few other connectivity, including a 3.5mm Aux port for analog sources like the turnable with phono pre-amp and an optical input for hooking up to modern tech wizardry like the Apple TV, Amazon Fire TV, Roku and even your TV. it also packs support for external subwoofer and boasts a dynamic re-turning technology where it will atomically retunes itself when connected to any wires powered subwoofer. in such instant, The Core shifts its focus on mid- and high range, leaving the low frequency reproduction to the external subwoofer, thus enabling it to playback at a louder than normal audio level. The Core is keep juiced by battery that's good for up to 12 hours of usage per 2-hour charge, or via AC outlet if you so choose.
a few other details include, gesture control to advance tracks when paired to a smartphone, NFC-enabled to super quick pairing, built-in microphone for speakerphone functionality, control port for home automation compatibility and finally, a powered USB port for recharging your smartphone when it is low on juice. The Core Wireless Speaker System by Mass Fidelity is set to retail for $599 when it hits the market later this year, but for now, you can pre-order yours on Indiegogo for just $369. it is on flexible funding, which means, you are actually funding a product that is destined for production. hit the jump for a few more look.