most people love music and most people would love the company of music wherever they go or whatever they are doing, including during activities like cycling and jogging. therein lies the problem. when you have earbuds stuck in your sound holes, you will be less aware of the surrounding, which could be a fairly dangerous game – especially when running in open environments where threat of vehicles is very real. this is where Damson Headbones Bone Conducting Headphones comes in. based on the company's Incisor Diffusion Technology, Headbones uses bone conduction technology which relies on our skull to amplify the sound. the headphones is designed to rest on your temporal bone and the audio is transmitted to your cochlea, bypassing the outer ear and eardrum.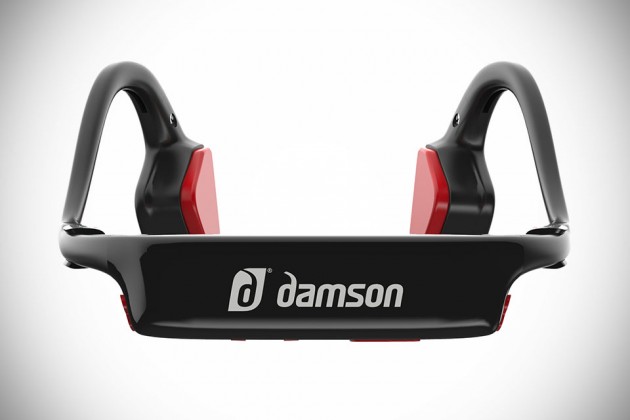 bone conduction has been around for quite sometime now, but its use on consumer audio products is rare. we are not too sure about the audio quality, but with bone conduction, there are a couple of obvious benefits, including the ability to hear your surrounding since no earbuds will be stuck in your ears and also allowing hearing impaired folks to enjoy music. we noted that the British outfit is not the first to introduce bone conducting technology into personal audio gear, but James Talbot, the CEO and founder of Damson, assures that it is what's under the hood that makes Headbones different. like any smartphone-compatible headphones, Headbones also support mobile calls and works with smart assistant such as Siri and Google Now, and again, it offers you the audio you need from the conversation while not cutting you out from what's happening around you.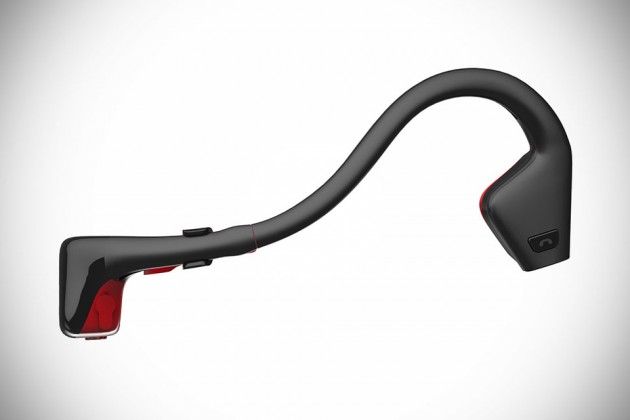 another benefit we could think of is, conversation. since you can actually hear your own voice, the tendency of unknowingly raising voice is eliminated. lets be honest. we all raise our voice because we can't hear clearly our own speech when we are talking with the earbuds on. so this could be a mighty solution of curbing loud speeches. just saying… and should you ever need to keep ambient noises out, there is a pair of attachable earbuds that would do the job. other details include an adjustable strap, IPX5 rating water resistant, two-point simultaneous connections, built-in microphone, control buttons, and a 32 mAh built-in battery offering up to 10 hours of playback or up to a cool 300 hours of standby time. like many company before it, Damson has chosen to embark on a Kickstarter campaign for their latest product. Headbones is not a reality yet, but you can be part of the forces that make it a reality by backing up the project. a pledge of at least £50 will put in the pre-order list, which you can expect delivery to happen in October 2014 IF the campaign hits or surpass its set funding goal.