LEGO Digital Designer has come a long way. The last time I used it, I thought simple LEGO set is all it can do and to be honest, I have absolutely no idea it is capable of building exceedingly complex projects such as the one you see here, the T-Rex Grimlock, the leader of the Dinobots straight out from the movie, Transformers 4: Age of Extinction. I am a huge fan of complex LEGO sets and this 4,410 pieces LEGO Technic set sure tickles my fancy (like a lot), but alas, to my dismay, it ain't a real set. It is not even a one-off set; it is a virtual LEGO set created by Flickr user Nicola Stocchi. Damn it, Nicola Stocchi for creating such a beautiful Transformers Grimlock which I couldn't stop dreaming about it since I first laid eyes on it a couple of months ago.
Now, since it isn't a real product, the least I could do is to share Nicola's work of art with the world and hopefully, the Danish toy company will pick this up someday and if it did, you can be sure I will be bringing one home. According to Nicola, this digital LEGO T-Rex Grimlock measures nearly a meter long (3.3 feet and a huge 'yay!' from me) and boasts an internal made up of Technic parts for rigidity without making it too heavy. Gears and other mechanisms are also thrown in to allow articulations and a wide range of movements, including head and tail movements. It may be a rendered LEGO, but it has a place in my heart already. Seriously, LEGO, this has to be made!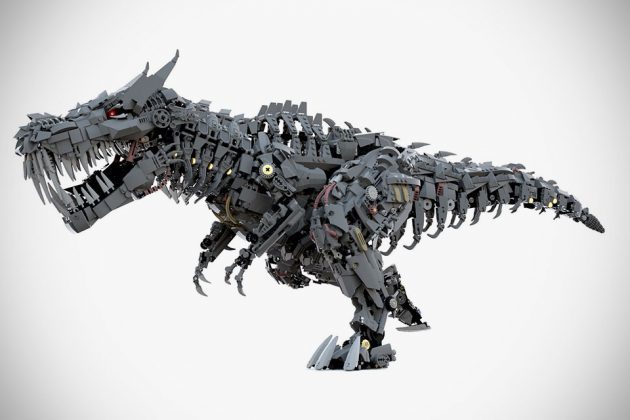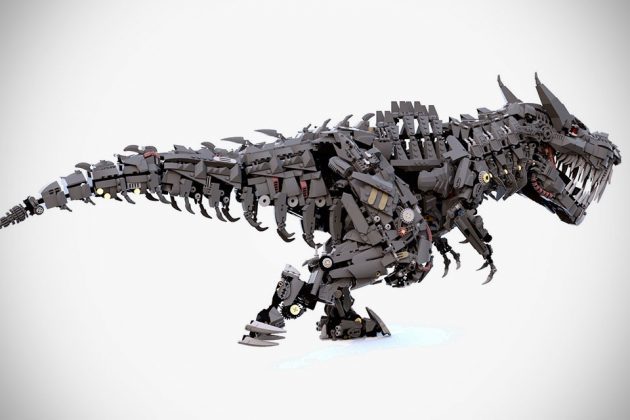 All images courtesy of Nicola Stocchi.
Flickr via Brothers Brick