There's nothing wrong with button or flip switch, but we won't object to novel alternatives to turn on a desk lamp and the DiMO Lamp is one such example that intrigues us – a lot. However, the product name doesn't quite make this desk lamp's unique feature shines. Seriously, it should be called a light plunger because that's basically what it is. Turning on and off the light requires a simple action of, well, plunging. Duh! Drawing the 'plunger' upwards switches on the lamp and pushing it downwards, or plunging, allows you to control the amount light emitted of the lamp, or if you so choose, turn off the light entirely by pushing it all the way down.
DiMO Lamp offers a maximum shine of 420 lumens, which is not the brightest of all, but it should be ample enough for tasks like reading or as a mood light. Hey, who knows? A right amount of warm light might just set the romantic mood going for you and your significant other. Speaking 'right amount of warm light', varying the plunger does not change the light intensity; instead, it will alter the amount of light emitted from the lamp. But I guess it is still considered as 'dimming' since less will be coming out of the lamp, is it not? DiMO sports a clean, minimalist look with no switch or button. The 'plunger' is the switch here, which is what makes it so unique.
A special circuit is incorporated to enable DiMO be switched off when the 'plunger' reaches the bottom and that's pretty much all there is to it, really. No, wait, actually the aesthetic is also pretty up there too and worthy of some mentions. Looking much like a truncated syringe, which it drew its inspiration from, DiMO is composed of beech wood and durable plastic to result in a rather visually appealing lamp. However, if plunging action (named 'Classic') is not your cup of tea, there's also a corkscrew version called DiMO Plus that does the same as the Classic but it does it through screwing action as opposed the more direct sliding in and out.
Personally, I thought plunging makes more practical sense to me cos' I thought twisting the entire length is just too much hassle. I don't know, maybe that's just me. DiMO Lamp is on Kickstarter till August 10 where you can back the campaign (for £47-75, or about US$62-99) and hope that it gets funded to be a real product. And in case it made it, there's quite a bit of wait for it to reach you, or February 2017 to be exact.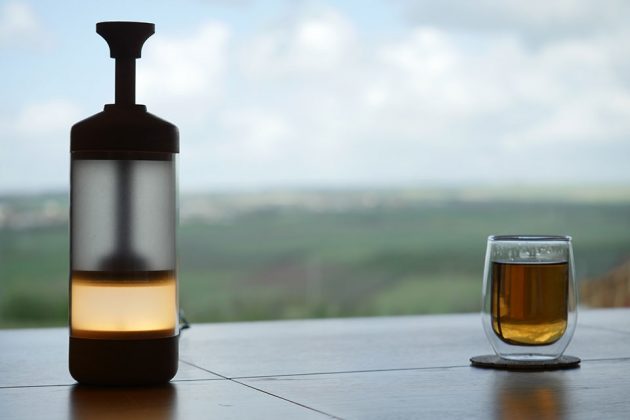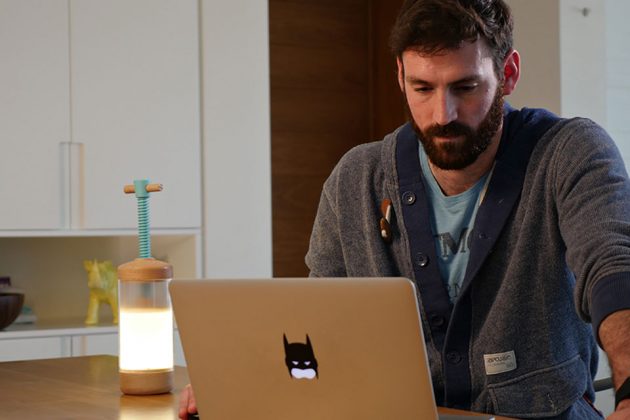 Images courtesy of DiMO.
Kickstarter via Gizmag