DJI and Hasselblad, arguably the two biggest names in their respective fields, has come to together to offer the first joint aerial photography package comprising of Hasselblad's aerial medium-format camera, A5D and DJI's professional flying platform, M600. This is the first joint product since DJI's acquisition of a minority stake in Hasselblad Group, so it is safe to say there might be more to come. Here's what CEO of Hasselblad has to say about this first joint aerial package:
"Combining best-in-class aerial optics with the world's most powerful aerial platform is a natural development for DJI and Hasselblad. We are delighted to provide this unique bundle to professional photographers, surveyors and mappers."
We foresee that not everyone will be amused by this 'package' cos' as it is, any professional who have the capital to drop can purchase the M600 and outfitted it with the A5D medium-format camera along with DJI Ronin-MX, or for budget sake, any good DSLR will get the aerial imaging job done. So, what DJI and Hasselblad has done is nothing groundbreaking, except for the fact that the flying platform is designed specifically for professional uses and the imaging device is purpose-designed for aerial photograph that packs high-end optics and sensors into a form factor that's compact and lightweight enough to take to the sky.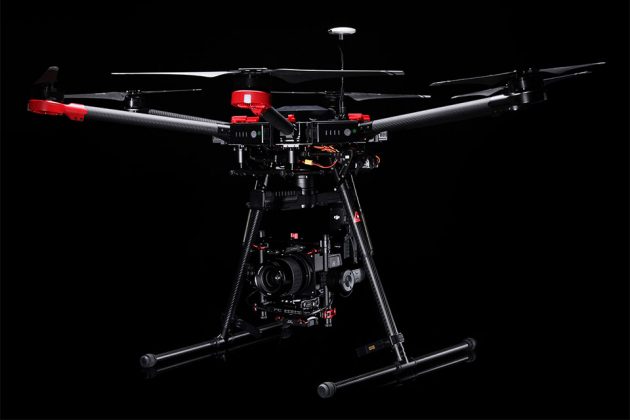 But like what we have said, anyone with the money to spare can do the same and this package merely makes it easier for professional to obtain the two in one package. Though I may not a professional looking to acquire such rigs, frankly, I was rather disappointed. When I first saw the tweet, I thought there would be something groundbreaking like, perhaps, a professional drone with integrated Hasselblad imaging system or such. Apparently, that wasn't the case. Anyways, price of the DJI M600 with Hasselblad A5D Aerial Imaging Bundle is not yet, but rest assure, it is going to do some serious damage to your bank account.