I remember when I first started out with RC helicopter, the biggest hurdle was keeping the craft stable and trying not to knock into anything in process. Even the instruction manual specifically points out to avoid maneuvering the aircraft near living things or too small a space. That was then. Since then, things have changed drastically and today, DJI revolutionized that further with the new DJI Phantom 4. As we all know, DJI's Phantom series is geared towards aerial imaging and with this fourth iteration, it literally takes flying out of the aerial imaging equation. In other words, this drone basically flies itself, leaving you to reap the fruits when it is done.
All you need to do is to point on the app, the desire destination, or highlight the subject, and it will do the rest – avoiding any obstacle that may stand in its way in the process. Folks, this is the future of imaging drone; this is a self-aware drone, one that's equipped advanced artificial intelligence. Hanging on its reinforced 3-axis gimbal under the drone's magnesium core is a 4K camera that is also capable of capturing slow-mo in FHD and around it, are four sensors: two that points forward and two, downwards. The quad of sensors enable the Phantom 4 to create a 3D model of the immediate surrounding, which it then uses to navigate itself and avoid obstacles when needed.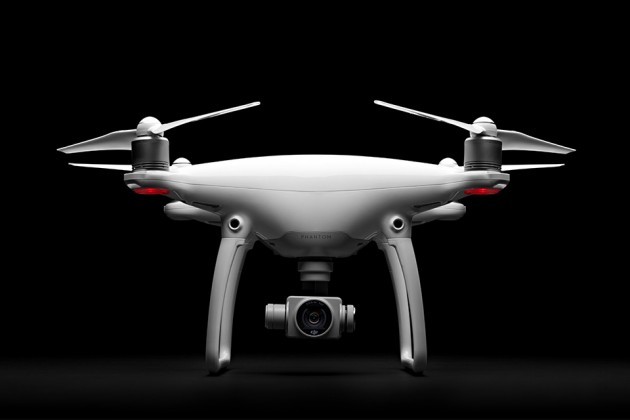 While many of today's drones can track a subject, the Phantom 4 stands out as one that can do so, be it mobile or stationary, without the need for a beacon. Just highlight the subject in the app and the drone will stay lock onto the subject until you call it off or you when select a different subject – doing so, while ensuring the subject is always within the camera's frame. When you are done, a simple click on the Smart Return button on the controller will bring it back to you.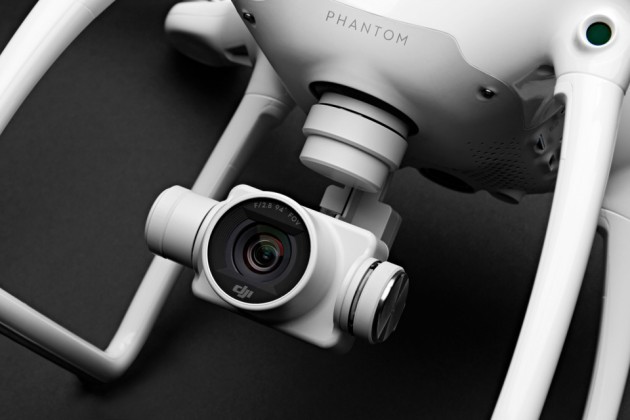 With the new Phantom, the flight time also sees a significant bump; up to 25% over the earlier models, giving you around 28 minutes of continuous shooting. The range remains at 5 kilometers (3.1 miles), but it is significantly faster now – capable traveling up to 20 m/s (about 44 mph) when in 'sports' mode, thus allowing expert fliers to catch up with even fastest action.
The DJI Phantom 4 Aerial Imaging Drone is available as we speak, priced at $1,399. Continue reading to catch the new Phantom in action.