If you are all up for uber stylish accessories for your gadgets, such as a charging dock for smartphone or tablet, then Native Union is the go-to brand. If anything, its designs in recent times are on par, if not better than what the Cupertino tech giant could dish out. No. We are serious. Apple's original dock is nice, but this one from Native Union, simply dubbed DOCK for Smartphone and Tablet, just blew us away. Sharing the same concept as the DOCK for Apple Watch, this dock is as minimalistic as a dock could possibly gets and comes in two parts: a slice of aircraft-grade aluminum that supports your device so you can use it with confidence when docked and a weighted silicone base that forms the foundation of the entire setup.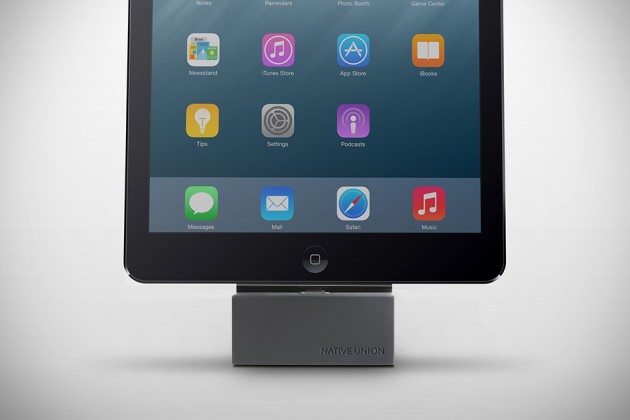 The two precision components are put together by slotting the two together, thus negating the need for aesthetic-marring screws. When docked, it provides an optimal viewing angle that allows for continue use of the device. Each DOCK comes packed with two adaptors to accommodate your device, with or without case. Two versions of the DOCK are available: DOCK Lightning for iPhone and iPad and DOCK Micro-USB for Android or Android tablet. If you already own the DOCK for Apple Watch, this DOCK would make for a perfect match up on your desk, well, that's if you have the regular DOCK and not the one of Marble. Perhaps, Native Union would be releasing luxe marble version soon too?
The DOCK for Smartphone and Tablet is available now, priced at $37.40 for DOCK Lightning and $52.49 for the DOCK Micro-USB. The latter is pricer as it includes Native Union micro USB braid BELT cable at 40% off the retail.