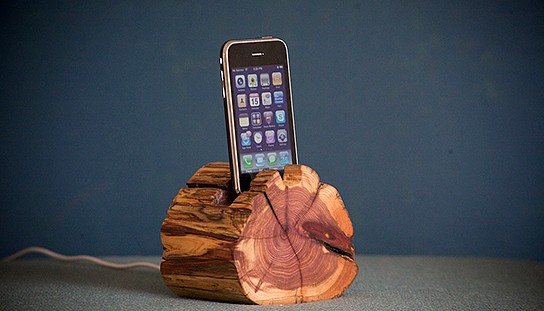 (image credit: WoodTec) WoodTec iPhone/iPod Dock | US$108.00 | www.etsy.com
if you are a naturalist, then you would probably love this Cedar wood dock from WoodTec. handmade from real Cedar wood, this dock for iPhone/iPod lets you "reconnect with nature as you charge you Apple devices." compatible with all iPhones and iPod with the exception of Shuffle, the dock features a standard USB plug to charge and sync with your computer. the Cedar wood docking station comes bundled with an adapter for iPhone for charging via the wall socket.
the Cedar iPhone/iPod Dock will set back at $108 and is available via Etsy.