Though Doctor Who has been around for ages, the series' soundtrack is not a much talked about thing. I guess the sci-fi theme and actions just overtook it, but there's no reason the official soundtrack should not be part of any hardcore fans' Doctor Who shrine. Well, it's never too late. Instead, spending hours digging the deep space of the Internet for cassette tapes of the 60s, here's the collection to rule them all – Doctor Who: 50 Years in the TARDIS Vinyl Box Set.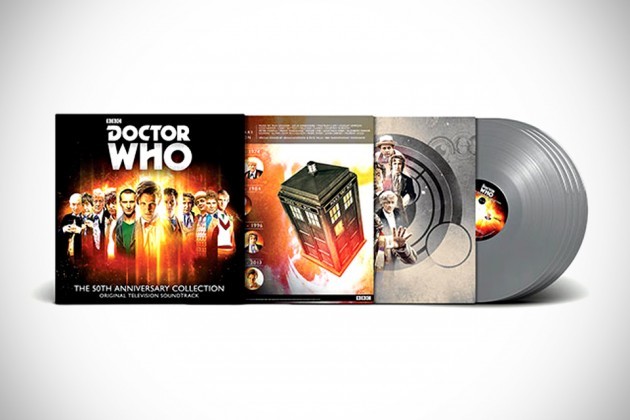 The box set contains, for the very first time on vinyl, the very best and most iconic musical moments from the first five decades of Doctor Who, from the period between 1963 and 2013. Four LPs featuring a whopping 50 tracks, including multiple versions of the theme music over the years and previously-unreleased This Time There's Three of Us from the 2013 special The Day of the Doctor," are packed in a quad-fold jacket, alongside with 16-page full color stapled booklet with extensive liner notes from Doctor Who composer Mark Ayres.
Available through every geeks' (well, mostly…) favorite online retailer ThinkGeek, this particular version of Doctor Who: 50 Years in the TARDIS Vinyl Box Set is the Cyberman edition which boasts records in metallic silver vinyl and comes in a heavy board stock slipcover. Only 1,000 copies are available, priced at $79.99 per set. If you pride yourself as a mega Doctor Who fan, then this is something you should not miss. Go check it out.