Let's face it. As advanced as today's wireless routers claimed to be, your home is not without WiFi blind spot. There are always those corners where you can't have strong signals that result in the scarring buffering phenomenon when you wanted to watch a video clip someone just sent to you. Though it is not without solution; there is the range extender which, sad to say, never quite live up to its name. I am speaking from experience, of course. However, there's a new kid on the block that promised to deliver super-stable WiFi across your entire house and it is called eero. eero takes a stab at the problem with the simplest possible solution: by using more routers.
A standard setup comes in a pack of 3 and works much like multiroom sound systems like Sonos. You connect the main eero to your modem and scatter the other two at the far sides of the house or rooms of your choosing, plugging each to the nearest wall outlet and if you have ethernet hardwired in your home, you can hook up the extra eeros to it too. When all that's done, your home will have full coverage of your wireless network.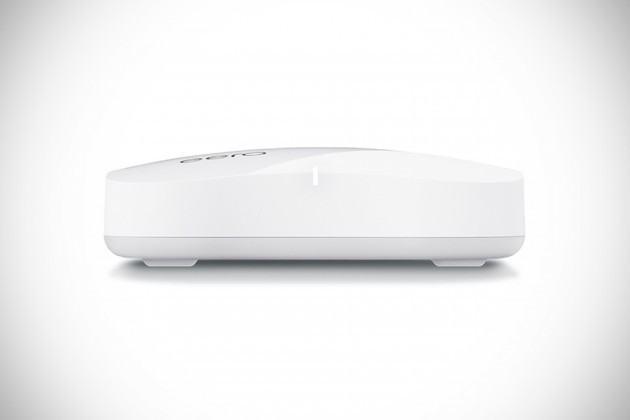 But how is it different from range extenders? Well, instead of just repeating signal which increases the range which in turn weakens the signal as the distance increases (and that's not to mention the obstacles like walls, furniture and such in between), the extra eeros are essentially full-fledge routers which work with the main device to create a mesh network for seamless connectivity. This means you are free to move around your house without experiencing interruption, less your ISP does so, without having to switch between your own networks like range extenders or repeaters require you to do so.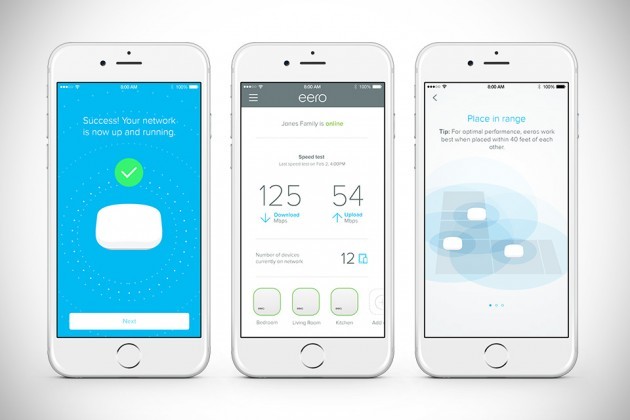 Topping off the features and benefits is a hardware with simple, clean lines that can be stashed away on the bookshelf or proudly displayed without messing with your home decor. If eero Home WiFi System delivers as promised, it could be a game-changer in home WiFi system and perhaps, forever ending the much dreaded buffering phenomena.
Interested? Then you may be elated to know that eero is up for grab for $499 for a pack of 3 and additional router can be acquired for $199 a pop. Before you leave, we would like to invite you to check out the product introduction video which I am sure many of will have many nodding in agreement.