We hate to bombard you with more than one Star Wars (and related) news, but this one here has to be mentioned because something is going happen and it is starting in a few hours time. The thing that is going happen is, Matt Ferguson's iteration of the Star Wars posters. So what so great about Matt's works? One sentence: he turned classic into classy. Star Wars fans would have seen their fair share of Star Wars posters, but never one has this simple and clean, and yet still so recognizable. I am sure you will agree with us, whether as a Star Wars fan or as a person who appreciate poster art, or art in general. And make no mistakes; these are officially license series of posters.
Altogether, there are three designs, one for each instalment of the original trilogy. Despite the simplicity, each poster managed to capture the essence of the story of the individual film such as, for example, the Empire Strikes Back poster depicts Darth Vader looking out the bridge onboard Death Star was really what the film was about: the Empire reins supreme and the Return Of The Jedi poster shows the Imperial Shuttle escaping the exploding Death Star, signifying the triumph of the Light side (detailed look after the post).
Two versions of the posters will be offered: he regular color, known as Timed Edition, and the gold variant, referred to as Variant Posters. The Star Wars Saga Timed Edition will go on sale at 12PM EST February 25, through to 11:59PM EST February 28, 2016, while the Star Wars Saga Variant Posters will only be available today, at 12PM EST (February 25) with only 225 pieces up for grab. And oh yes, the print size. its 12 x 24 inches. Available through Bottleneck Gallery, priced at $100 and $115 a pop. So, now you know.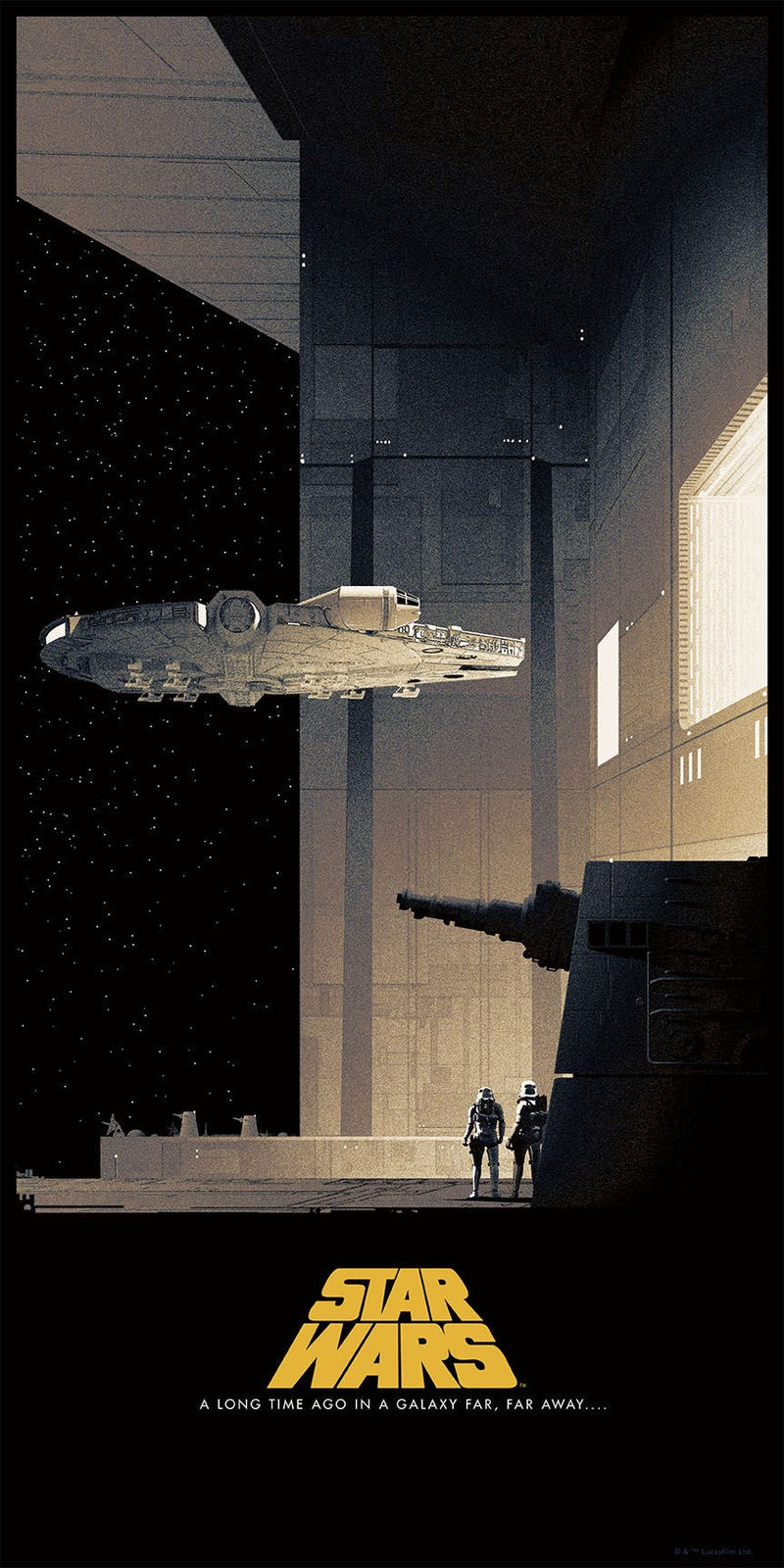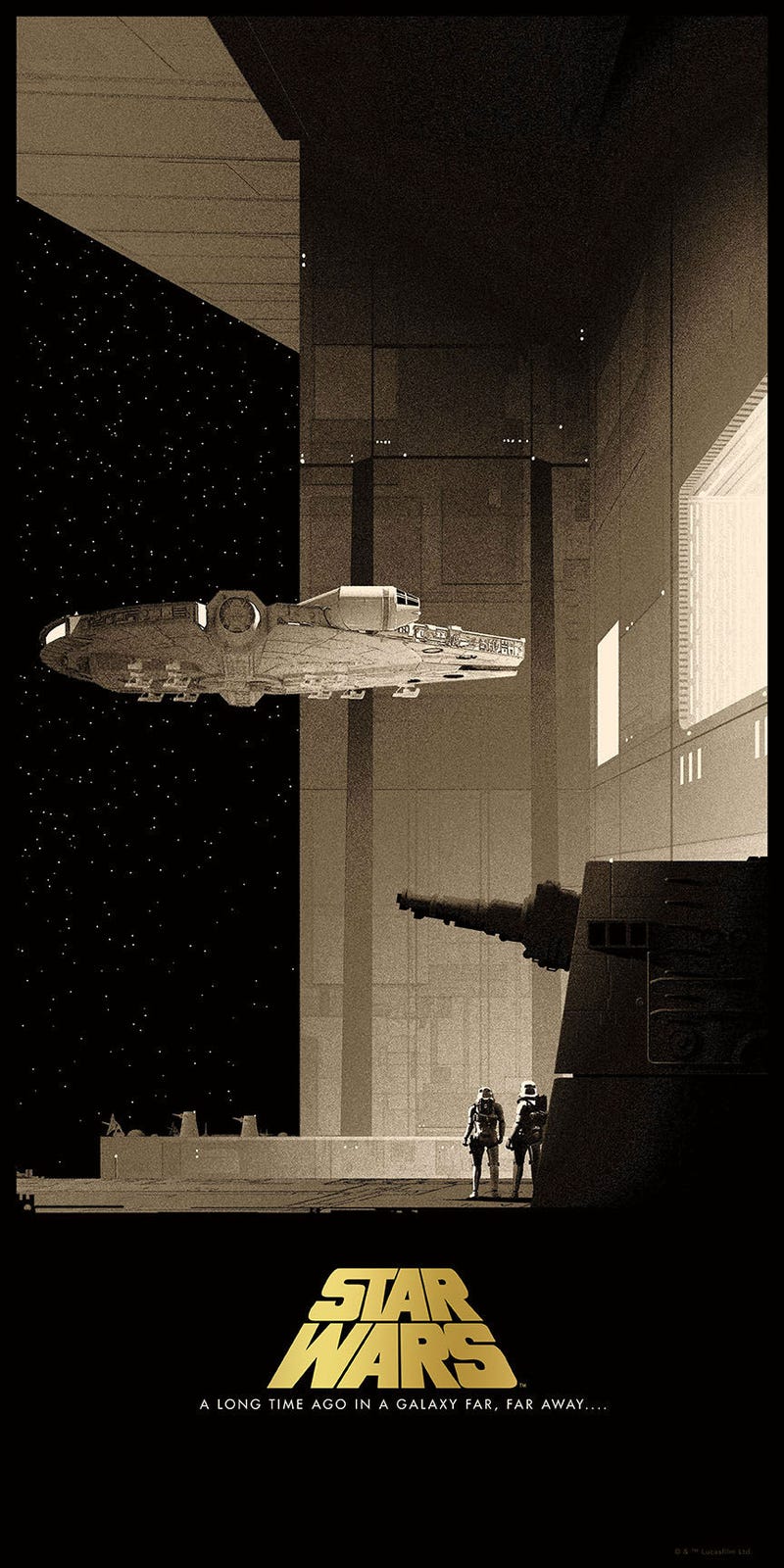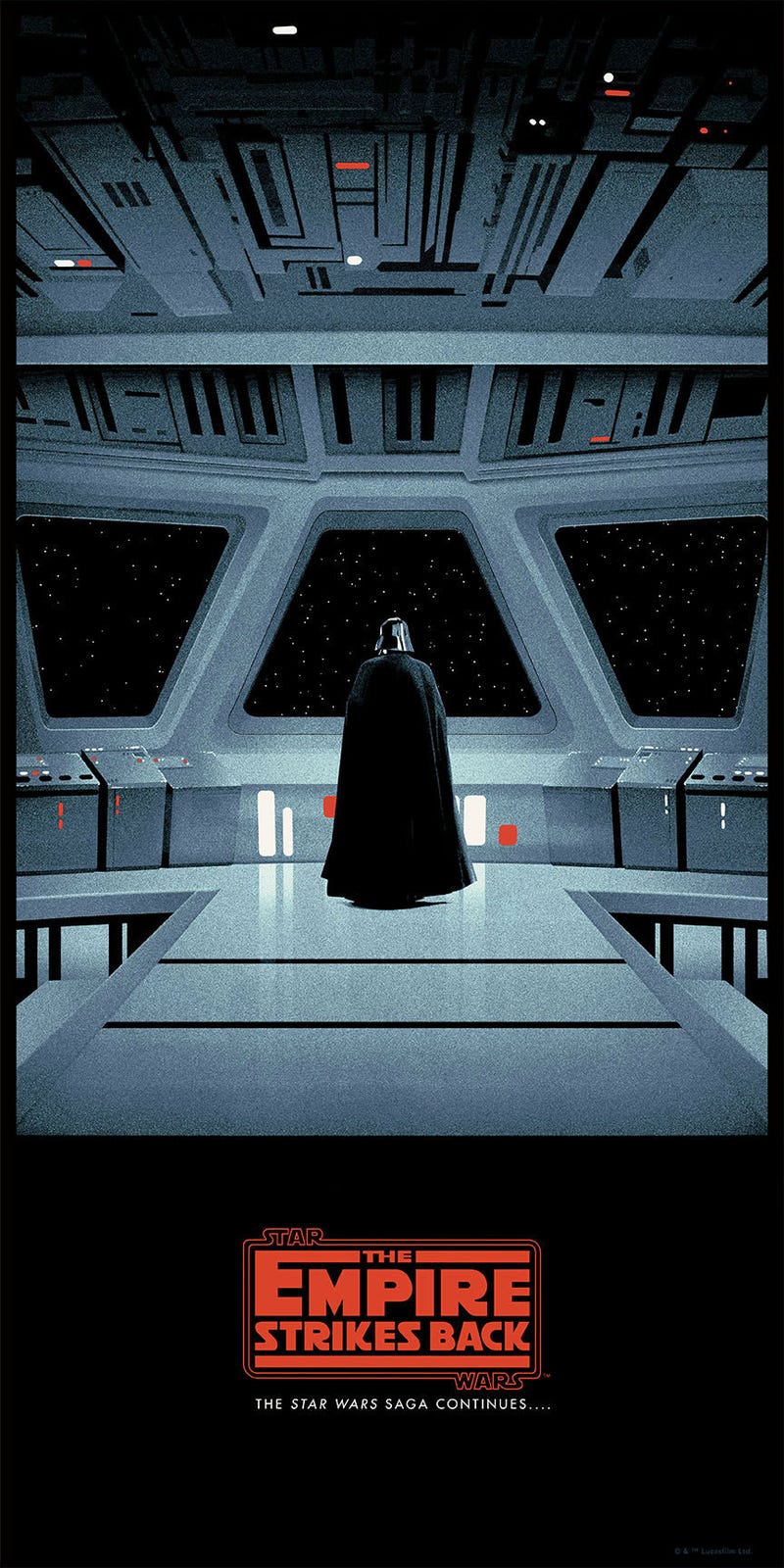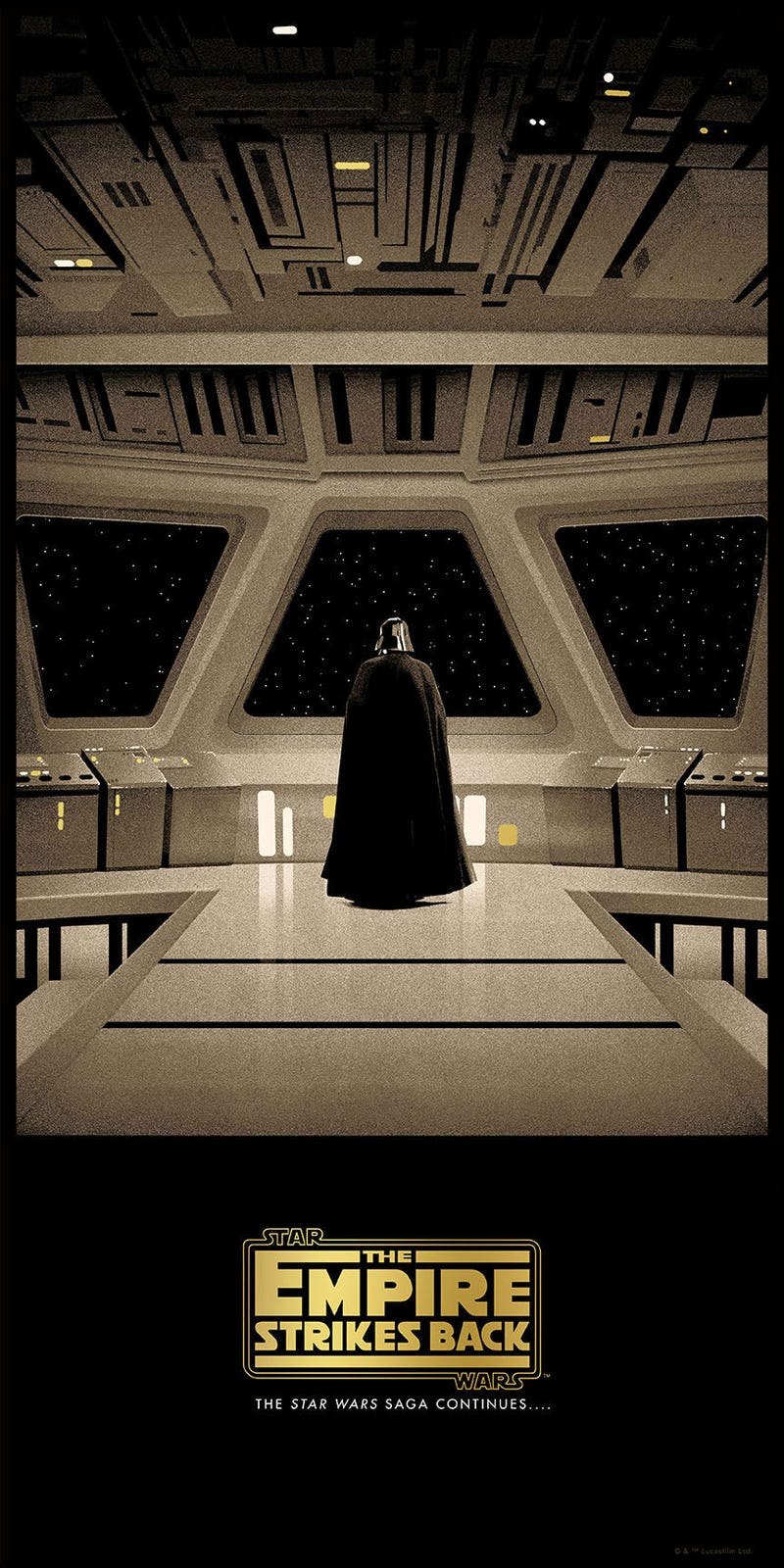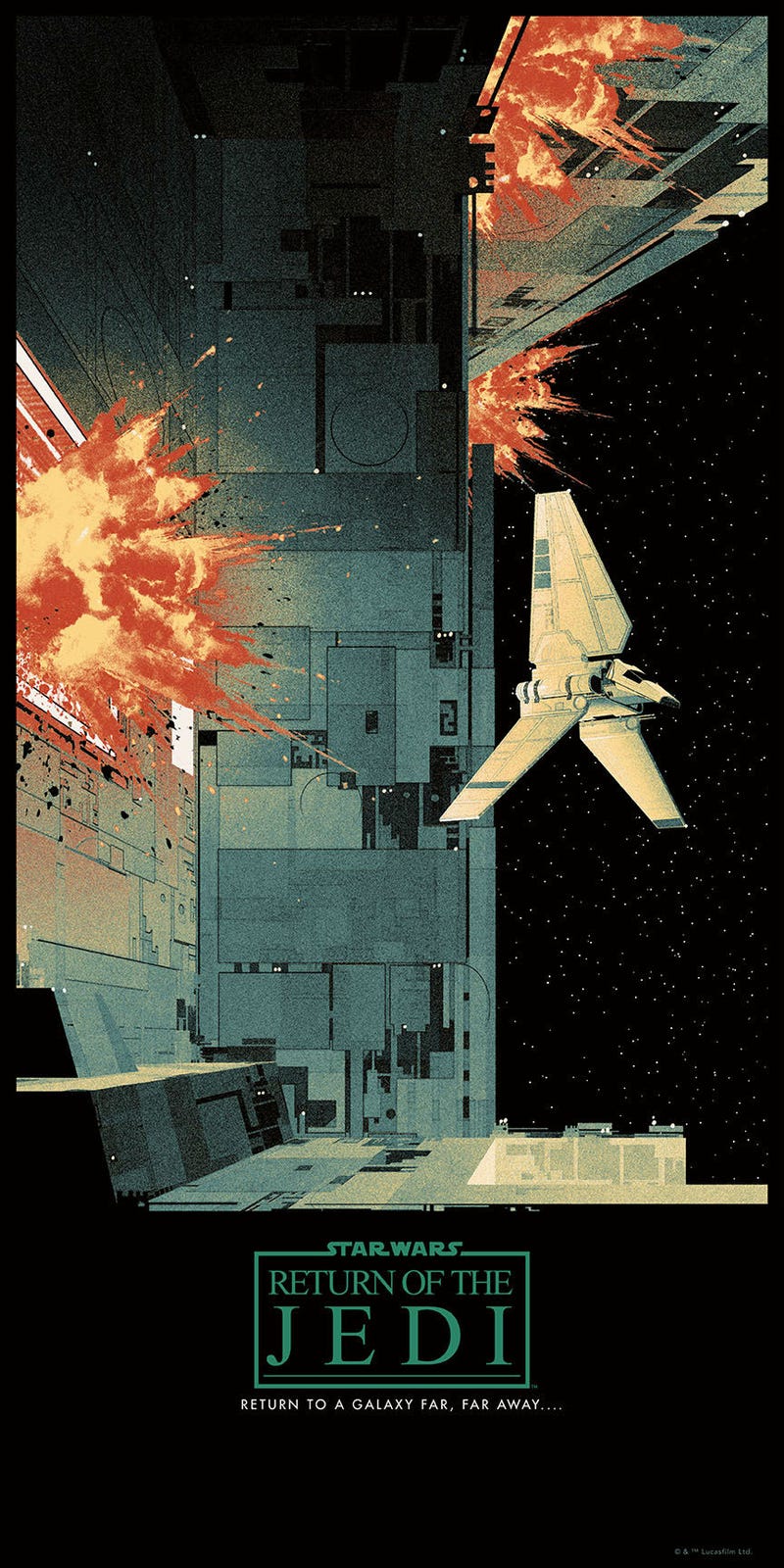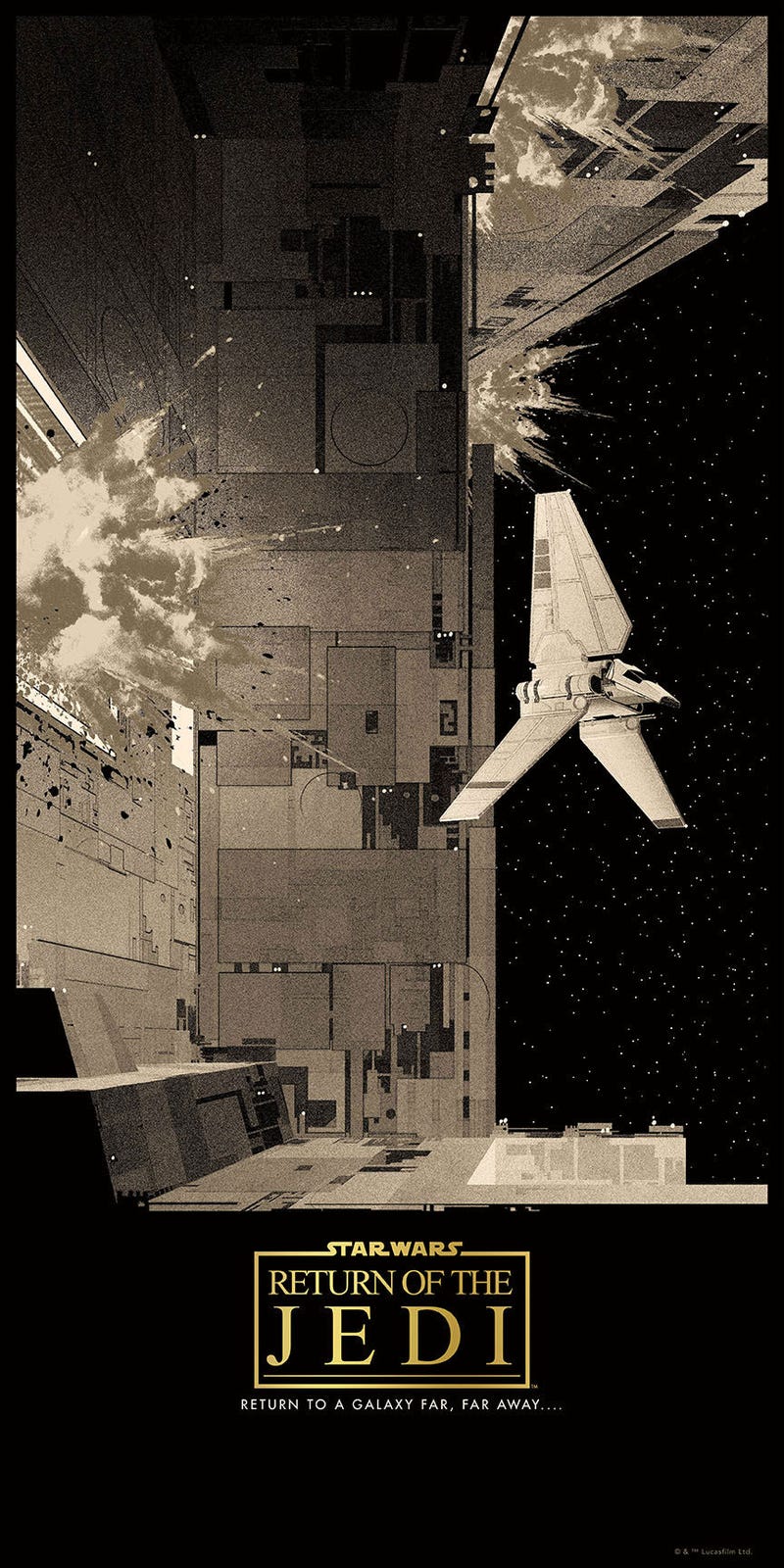 via io9