Neon Genesis Evangelion, the cult anime show, is not for kids. It never was and it will never be. So, this latest announcement from Bandai Tamagotchi line had us scratching our heads. So, yeah, Evangelion x Tamagotchi crossover is a thing and guess what? It is recommended for ages 6 and up. Hmmm.
Anywho… while the hardware is available in three designs inspired by the EVA units (EVA-01 Test Type, EVA-00 Prototype and EVA-02 Production Type), fans of the actual giant, organic mechas will be disappointed because, those are not coming to your pocket.
Fans of NERV nemesis, i.e. the Angels, will be delighted because, there are 20 Angels to nurture, including Sachiel, Ramiel, Isafel, Matarael – just to name a few.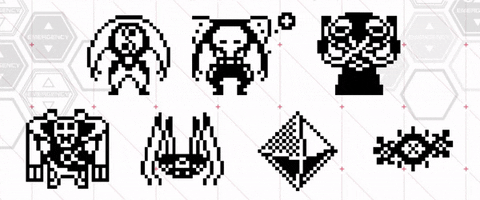 In the tradition of the good'ol Tamagotchi, you will be charge to nurture the Angel from fetus to cocoon to until its adulthood. After which, you are expected to keep them fed, entertained and whatnot. You know, the usual.
Basically, Evangelion x Tamagotchi will have you keeping Angels as pets. Well, that's probably way safer then having actual Angels. Not that you can get a real one.
Evangelion x Tamagotchi handheld digital pet is set to arrive on June 13 for 2,530 yen tax included (around US$23). According to Bandai, it will be available for pre-order over at Bandai online store, Premium Bandai. Meanwhile, if you read Japanese, here's the product microsite to dig into the details.
Images: Bandai [JP].
Source: The Verge.