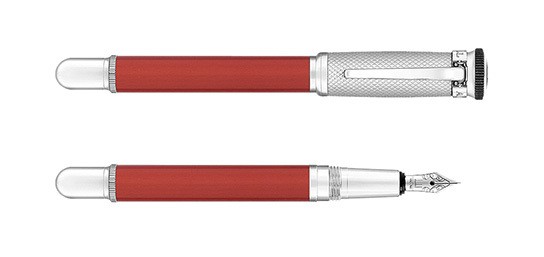 Dunhill Sentryman Explorer | US$5,000 | www.dunhill.com
this is the first time we are featuring a writing instrument, an expensive one too. this limited edition writing instrument from Dunhill, dubbed Sentryman Explorer, is a fountain pen with an interchangeable ballpoint forepart.
it isn't a explorer pen if it doesn't do something else other then writing. the Sentryman Explorer can light a fire and it really does. no, it's not a lighter but rather, an artificial flint in the barrel creates a spark when struck against the magnesium material around the cap button, allowing you to light a fire in the cold Antarctica plains.
if you happen to drop your 5,000 bucks anodized aluminum pen in the cold dark night, do not panic. the luminous cap ring enables the pen to be easily be found in the darkness. very sweet but the price is… ouch.