The tablet market is like one huge pie that made up of mostly big name companies and so, if a new entrant wants to the join the crowded party, it ought to put on the table something different. And something different is what a relatively unknown startup Fino has to offer with the outfit's first Android tablet, simply called Fino Tab. It still look like a tablet though – if that's what you wondering, but it stakes a bold claim as the world's first shatterproof tablet that promised to keep the display (called ShatterShield) intact in an unfortunate event.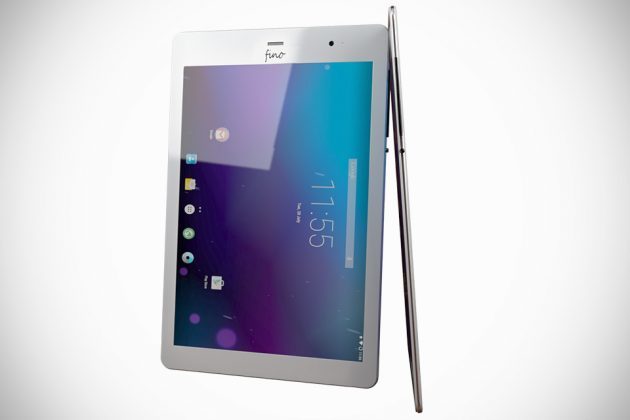 Though it is not known how the severity of the damage it can sustain to maintain its shatterproof status and also, we wonder, how many folks out there are concerned about cracked up display now that we have loads of glass protectors going around in the market? Anyways, to achieve the shatterproof property, the display touts five layers of materials that will absorb shock from any incoming forces which the company said, assures not to shatter. There's no mil-spec, nor was the tablet mentioned to have other rugged properties like water and dust proofing.
The device is fronted by a 8.2 inch Full HD "Reality" display that promised to deliver widest color spectrum and cinema-like viewing experience. Under the hood, it has a quad core chip, clocking in at 2.24 GHz – though, no details such as made and model were provided with regard to the chip. Random Access Memory comes in at 4GB, while onboard storage is 32GB and expandable up to 128GB. This Android 5.1 OS, LTE-enabled device comes equipped with a 8MP rear-facing camera and a 5MP front-facing camera, and packs a pretty decent 5,500 mAh lithium-ion battery.
The physical device measures 213.4 x 123.6 x 6.1 mm (8.4 x 4.9 x 0.24 inches) and weighs a paltry 265g (0.58 lbs). Sounds rather promising, don't you think? Fino is offering up the Fino Tab for pre-order for the first 500 subscribers, priced at $99 a pop.
submitted via TIP US page.