If there's one thing that is lacking from Danish audio equipment maker Bang & Olufsen, it will be portable speakers. It's not that it does not have any; it already had a couple, the BeoPlay A2 and T7, but considering how lucrative the portable Bluetooth speaker market is, two aren't enough and hence, it is adding yet another to its portable portfolio, called BeoPlay A1. As you might have guessed, A1 is like the A2: ultra portable, measuring just 13.3 cm in diameter and 4.8 cm thick. And yup, it comes in a sweet round form factor, which is a departure from the previous two portables.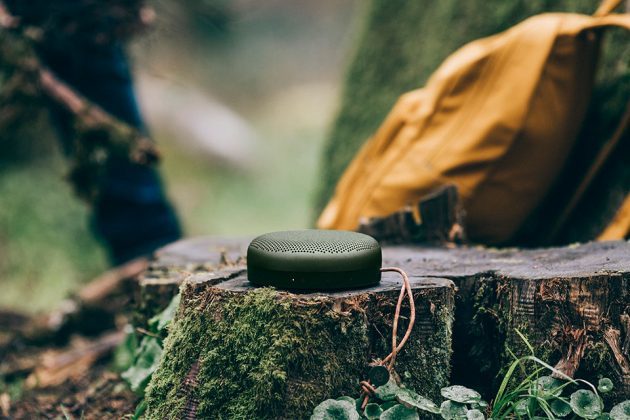 It uses the latest Bluetooth 4.2 technology for high-quality wireless audio streaming which is outputted through a pair of 140W drivers aided by two 30W Class D amps for woofer and tweeter, providing you with ambient True 360 sonic bliss. As far as sound is concerned, this thing is, as B&O proudly proclaims, "punches above its weight," and seriously, we have no doubt about its claim. The device is outfitted with a 2,200 mAh rechargeable battery that provides up to 24 hours of playback in between charges and it recharges via the built-in USB-C port.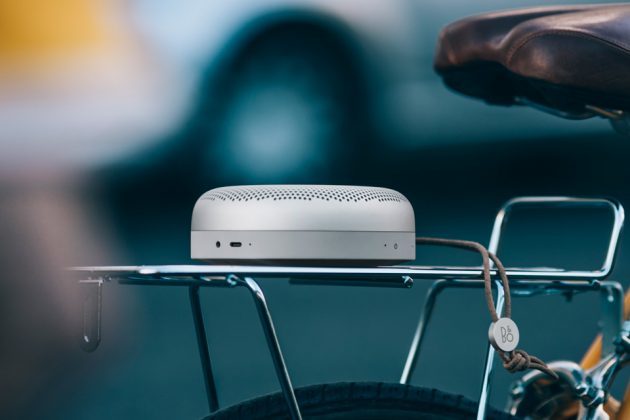 Speaking of charging, A1 also touts smart charging capability that adapts the charging speed to the capacity of the USB charger (not supplied) you are using so as to maximize the potential of the charge while not endangering the device. There's a 3.5mm input jack too, catering to non-Bluetooth-enabled sources, while built-in microphone that boasts uniform speech sensitivity 360-deg around the speaker lets you take calls. Bang & Olufsen BeoPlay A1 is designed by award-winning Danish designer Cecilie Manz and features a mixed of aluminum, polymer and leather construction. The latter is use on the wristlet for securing the device to things like the handlebar of the bicycle, your backpack or just about anywhere you see fits.
At this point, you must thinking: "since A1 is a portable speaker, it must be ruggedized?" Well, both yes and no. Though it is splash and dust resistant, B&O stressed that A1 is designed "to take its fair share of bumps and scrapes," which like leather that ages over time, tells a story of your adventure. But rest assure, the drivers and the electronics are completely safe cocooned within. So, for once, B&O wants its product to follow your adventures and you, to be proud of the marks those exploits leave behind on the speaker. Though we are not sure if you want to do that to a beautiful €249 (US$282) high-end portable speaker. But hey, it's your money and your choice to make.