Thanks to the advancement in battery technology, now portable battery not only keep your gadgets juiced, but also provides illumination and even jump starts your car. The VIS Flashlight and Portable Battery you see here is one such versatile device. Nested inside its beautiful brushed stainless steel tube-style form is a 6,000 mAh Cobalt B lithium-ion battery capable of up to four iPhone 6 charges or twenty jumps on your car and it can even provide power to 12V appliances too. And then there is of course, the flashlight functionality which offers three modes of illumination, namely beam, strobe and SOS, with range adjustability to boot.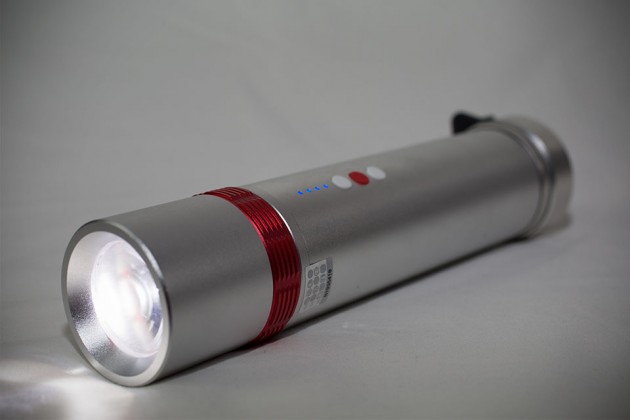 On top of that, it has an LED strip light when checking out the car's engine in low light condition. This LED strip light offers three brightness settings, in white and red, in addition to the same three modes of illumination as the flashlight. There is also an emergency hammer and a high-strength magnet built into it, allowing handsfree usage of the light by mounting it on ferrous metal surfaces such as the hood's underside. It will of course, be equipped with the necessary output to handle all of the above mentioned functionalities, such as USB ports, for example.
If we did not interpret wrongly, it will also come with jumper cables for jump starting the car, three-prong USB charging cable, as well as AC and DC chargers. According to the hat tip, it was supposed to hit Kickstarter sometime this week, but last checked, it is yet to go live. If you're enamored by the idea (and seriously, who doesn't?), do keep an eye on our updates here. That said, pricing is also to be advice.
UPDATE [February 21, 2015; 05.50PM PST] Good news folks. The VIS Flashlight and Portable Battery is now live on Kickstarter from now till end of March, where a limited quantity is going for just 125 bucks and if all goes well, it could be shipping as early as June. Go check it out.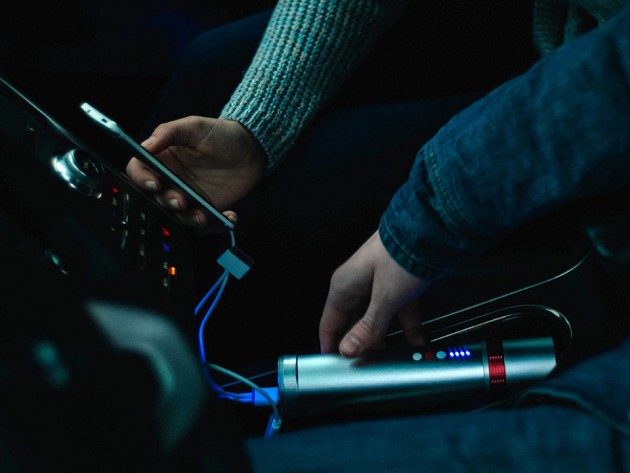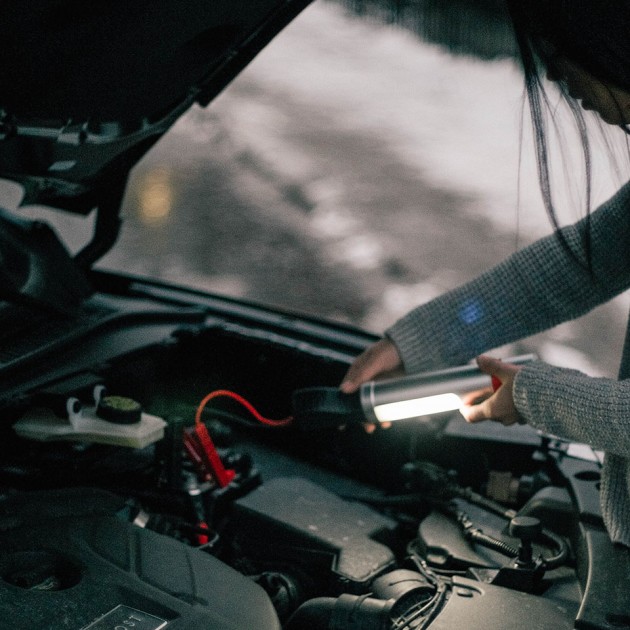 submitted via TIP US page.