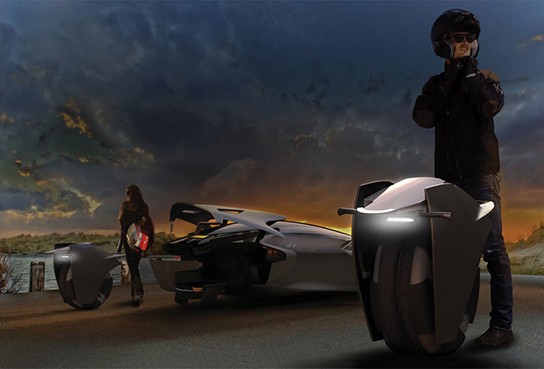 (image credit: Bobin Kil)
the future is getting exciting with concept like this. what looks like just another ordinary car of the future, has a pair of unicycle bikes in it. i can't help but to refer to the 80s cartoon series M.A.S.K., where the vehicles in the animated series are dual-function, for example a motorbike readily converts into a helicopter.
[ad#Google Adsense-text-468×60]
apparently, switching the mode of transport is as easy as popping up the rear hood, unlocking the dock, dropping the stand to keep the car aloft after the bikes leave and pull out the segway bike. sounds like quite bit of procedure here. i thought it will be more of of a semi-automatic system with a touch of a button. anyway, once the bike is out, the handlebars will pop-up automatically and your unicycle saddle is ready to roll.
the vehicle itself has features such as solar panel roof and glass panels for side doors – which i am not so sure it will work unless the traffic of the future is guaranteed collision-free, either that or the glass panels are bullet-proof. nevertheless, i love the cute unicycle bike. it must have loads of gyroscopes to keep the balancing in check.
designed by Bobin Kil, this vehicle, dubbed Light Weight Concept, is a 2010 Red Dot Design Awards winner.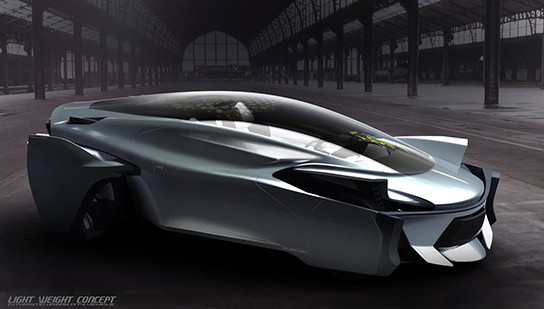 (image credit: Bobin Kil)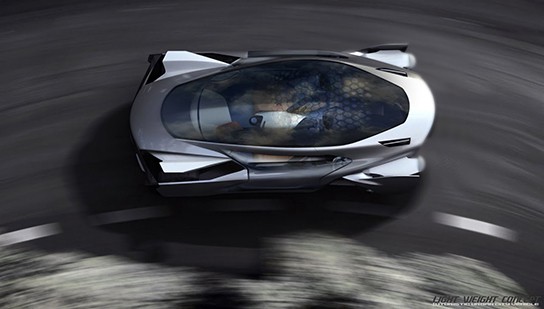 (image credit: Bobin Kil)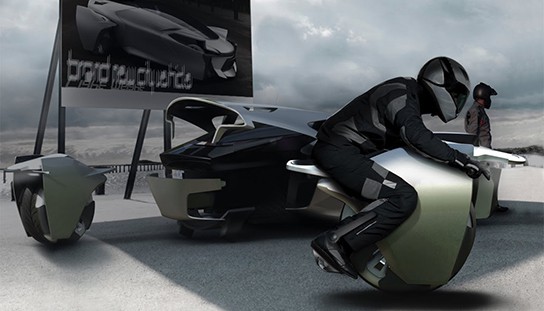 (image credit: Bobin Kil)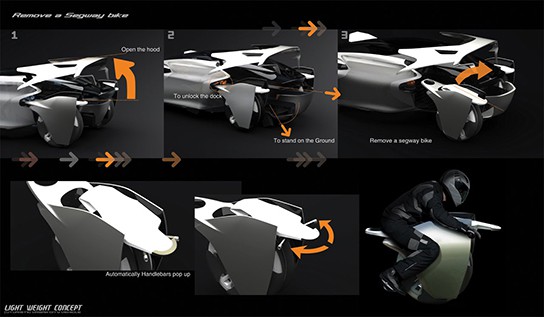 (image credit: Bobin Kil)
via Yanko Design