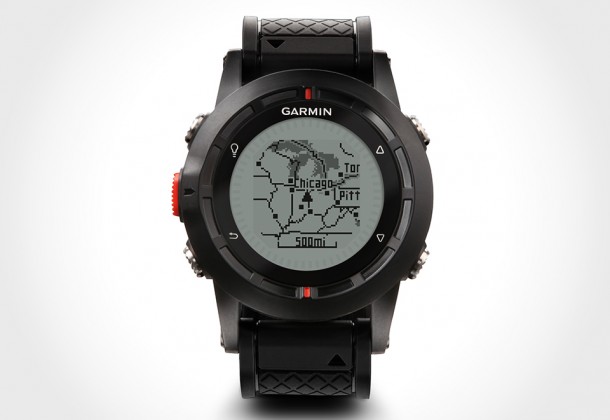 Garmin Fēnix | US$399.99 | www.garmin.com
wearing a diving watch doesn't necessary makes you a diver and so, if a beautiful outdoor GPS watch like the Garmin Fēnix comes by, it is perfectly fine for you to wear it even if you are not a huge fan of the wilderness and it won't hurt to have the functions which may come in handy in due time. that aside, the Fēnix is developed for those who are serious about navigating the great outdoor with activities such as mountaineering, hiking, trail running, back country skiing, boating, cycling and even hunting. it lets you plan your trips, create routes, record waypoints, mark your favorite spots and useful calendar for planning your hunting or fishing trips. it is equipped both ANT and Bluetooth technology, allowing you to pair the Fēnix to external devices and share tracks, waypoints, routes, and paperless geocaches wirelessly with compatible Garmin GPS units and smartphones.
other features include built-in high-sensitive GPS receiver, self calibrating ABC (altimeter barometer 3-axis compass) sensors, a transflective monochrome LCD with 70 x 70 resolution, water-resistant up to 50 meters, built-in 20MB storage, USB interface, custom point of interests (POIs), built-in temperature sensor, a trail of bread crumbs for ease of tracking your position, and TracBack function for a safe back tracking if the need arises. additionally, data such as heart rate monitor, calories burned, distance, and speed, allows trail runners and cyclists to keep watch on their performances. a built-in rechargeable lithium-ion powers the watch, giving it up to 50 hours in GPS mode; up to 3 weeks when in sensor mode; or 6 weeks when on watch mode. along with those mind-boggling number of functions is your usual raft of watch functionalities that include time, date, alarm, timer, chronograph, chimes and vibration, that allow 'regular' beings to wear the Fēnix as an everyday, stylish time telling device.
though feature-packed and highly desirable, be prepared to shell out a good $399.99 if you want one. larger views and a clip of the fēnix in action after the break.