By now, gas level sensing device isn't new. In fact, we have featured a couple of such devices here. However, the Gas Scale here stands out as one that not only let you in on how much gas is left inside the tank, but it also doubles as a life-saving gas leakage detector. Since gas such as LPG is heavier than air, it tends to sink and that's where Gas Scale's built-in gas detector picks up the leak. It then pushes this alert to your smartphone via Bluetooth LE, so you can take appropriate action before it is too late. Of course, the gas detector is only as useful if it is used indoor, or when the gas tank is placed in an enclosed location such as the RV or boat's gas storage compartment. The Gas Scale also stands out as one, one-size fits all gas level sensor.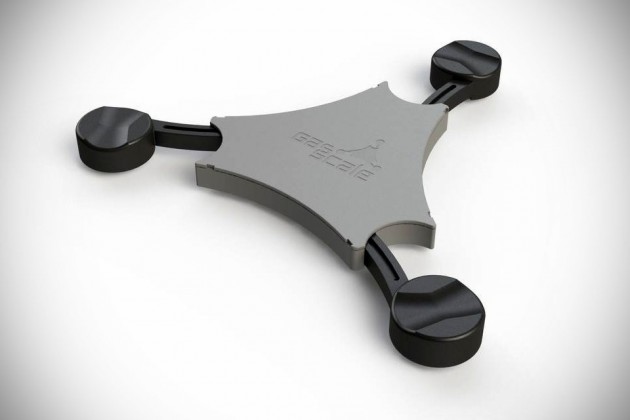 It has a design resembling a triangle which can be adjusted to fit different size of tanks. Additionally, magnetized puck-like "legs" with appropriate slotting ensure it sticks to the tank and won't pop off during shifting or go out of place when placing the cylinder. The magnetic "legs" is a small innovations, but no less important cos' no one fancy "aiming" the cylinder to ensure it is place correctly. And as we all know, misplacement could mean inaccurate readings and hence, this small enhancement that could save you from being hit by a bigger issue. Being adjustable also means it could be 'collapse' to an easy to carry device which you can bring anywhere without hindrance.
By its product name, the Gas Scale is definitely pretty unassuming, but no less practical and at the same, eliminates small inconveniences relating to the use of such device. If it really perform as it should, it will definitely get the many thumbs up from us. No word on the price yet, but according to its official website, Gas Scale will be hitting Kickstarter soon. You can sign up to be notified when it that happens. Continue reading for a video to catch the Gas Scale in action.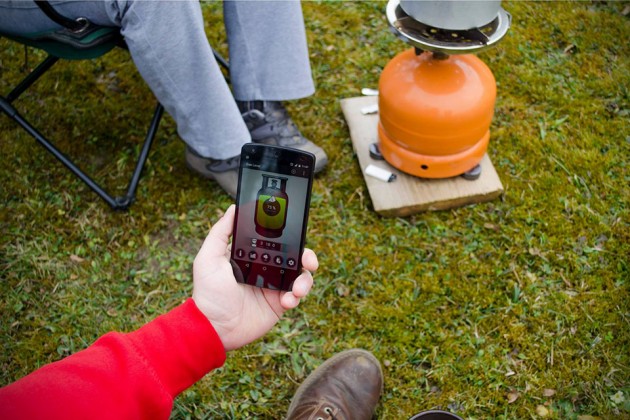 submitted via TIP US page.