well, what do we know? Google Nexus 5 by LG has now officially detached itself from the regular palette of black and white with the addition of red hued Nexus 5. the Google Nexus 5 Red Edition (not the official name, btw) is every bit of the original Nexus 5 you may or may not have known, sporting features such as a speedy 2.26GHz Qualcomm Snapdragon 800 chip, a 5-inch Full HD IPS display (well, strictly speaking, it is really 4.95-inch), 2GB of system RAM, a 8MP rear shooter with Optical Image Stabilization for improved low light performance, a 1.3MP front-facing camera, up 32GB of internal storage (as always, no room for expansion), built-in wireless charging, a non-removable 2,300 mAh lithium polymer battery, LTE radios (naturally), along with the usual suspects of connectivity and sensors, including WiFi, NFC and more.
the handset is of course, unlocked and contract-free, available through Google Play as we speak, to U.S., Canada, U.K., France, Germany, Italy, Spain, Australia, Hong Kong, India, Japan and Korea, with wider availability across Europe by the end of the month. the Google Nexus 5 Red Edition will also be available in retail stores in select markets, though we are not sure when that will happen. as for the pricing, it is still $349 for the 16GB model and $399 for the 32GB model. we don't know about you. we are torn about the new red. it is rad, but at the same time a little too in-your-face, but then again, we cannot be a good judge until we see it in person. another look after the break.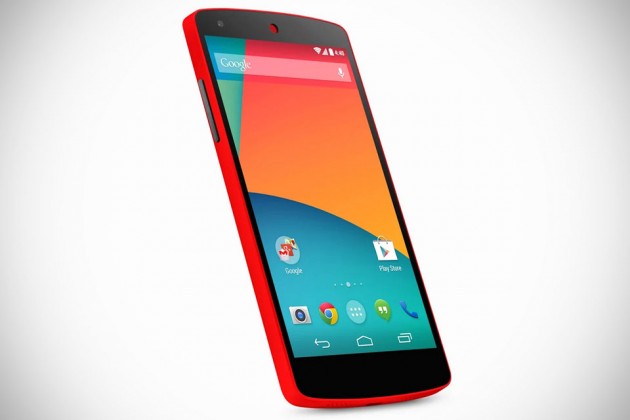 p.s. the buttons are not red. well… just thought you should know.