Sauna is possibly the one thing in life that nobody sees a need for a change. Heating element aside, the interior has been the same for as far as we can remember. It is always the straight, no nonsense design that looks more like shelving or stadium bench seats covered with slats of planks, but not quite if Canada-based design studio, Partisans, can help it. When shown the ground of a private island, a prehistoric large-scale rock formation, where a sauna was to be built, the forward thinking agency conceived a sauna that draws inspiration from grottos. Grottos, for the uninitiated, are cave that are often found near water. These openings are typically the results of years of erosion cause by water, resulting in a natural, flowing curvature.
Though inspired by caverns, the exterior of the Grotto Sauna, as it is called, is purposefully minimal without blemishing the natural beauty of the said site, but on the inside, it is where the grotto inspiration really shows. Instead of the usual straight structure associated with typical sauna, the interior consists of a series of flowing curvature that extends in all directions – a result of a state-of-the-art design process that involved 3D technology to scan, model and build. As you can see, it is a sauna like no other: a spacious cosy space that beckons to be used. Just check out the heating stove, an object separated from the rest of the interior (that more often than, necessary eyesore); it (the stove) is completely assimilated into the sinuous interior and that's the ingenuity of this design: you know it is a separate object, but yet it is part of it at the same time – thanks to the continuous curve that never seem to break for anything.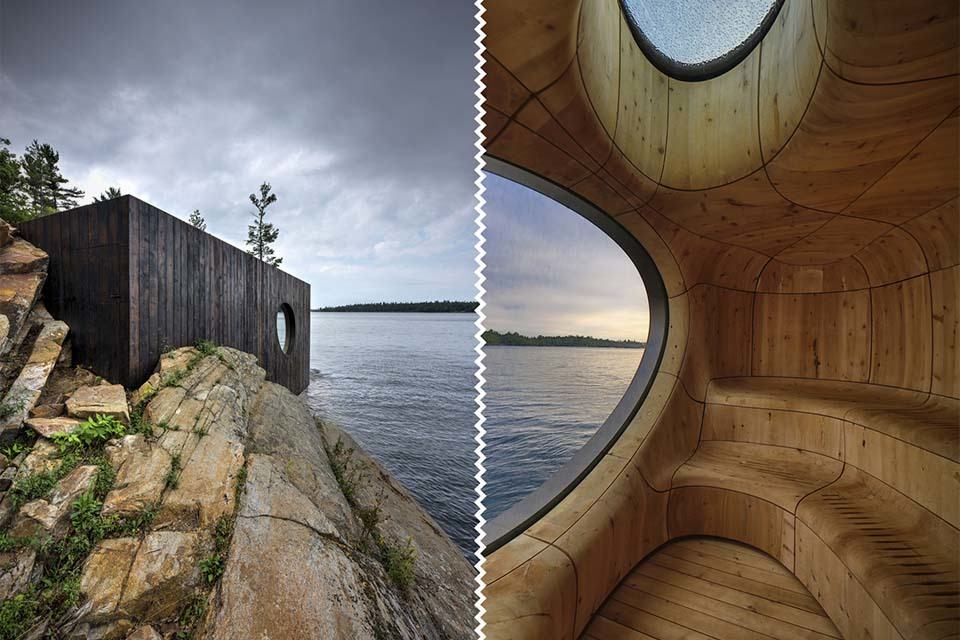 Like its natural counterpart, there is no artificial lighting to be found; it is designed with a large aperture that not only provides a breathtaking view of the bay, but also allows natural light to flood the heated cabin. Smaller openings found on the side and roof, further aid in brightening this 75 square meter heated, therapeutic cabin. So how much for this hot beauty? We have absolutely no idea (though no doubt very pricey). It was private project undertaken by Partisans in Toronto, Canada, which no further information was offered except for what we have written and some awesome images, and a timelapse video of the construction process, which you can find below.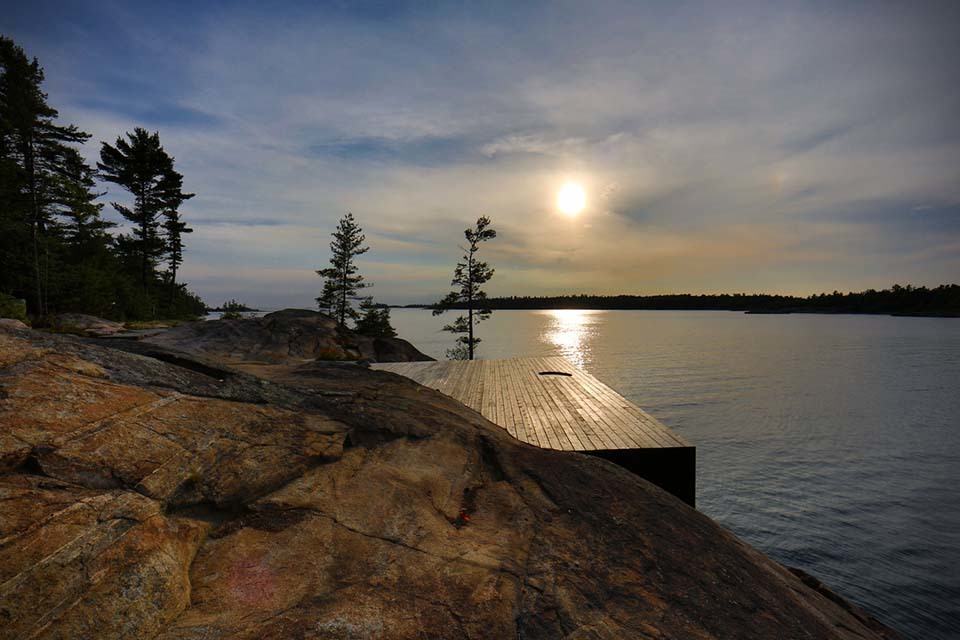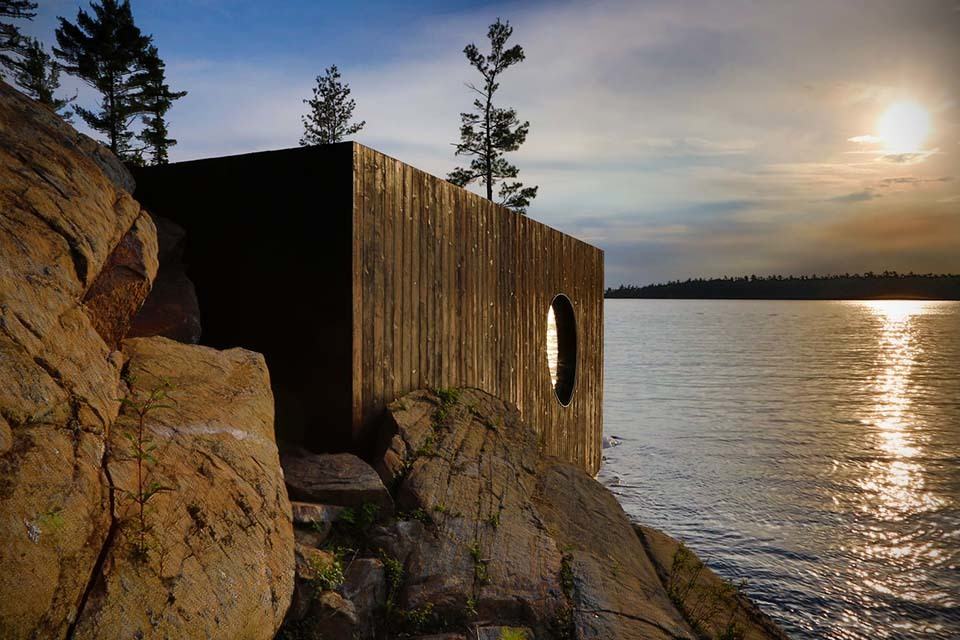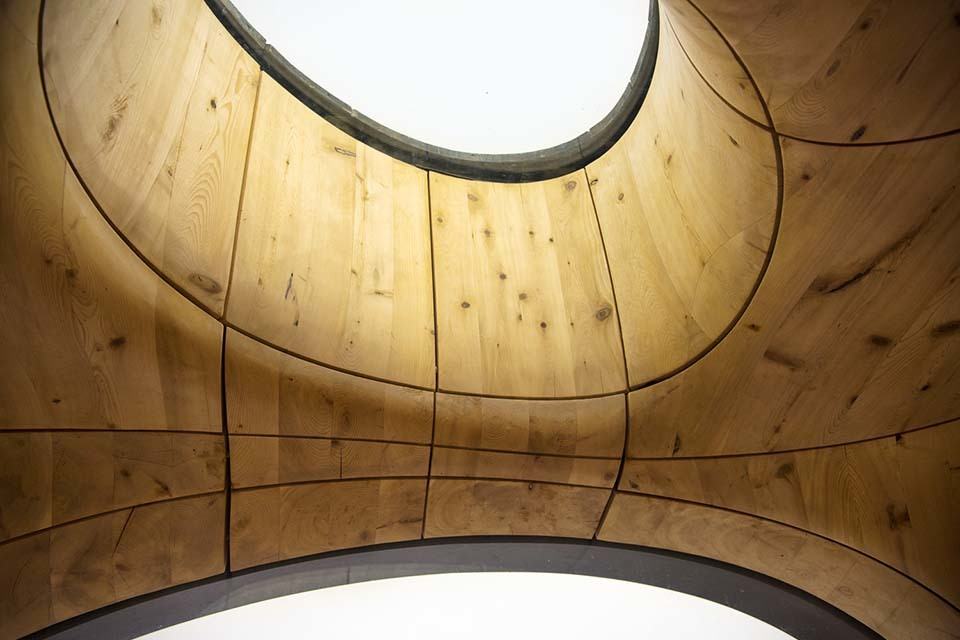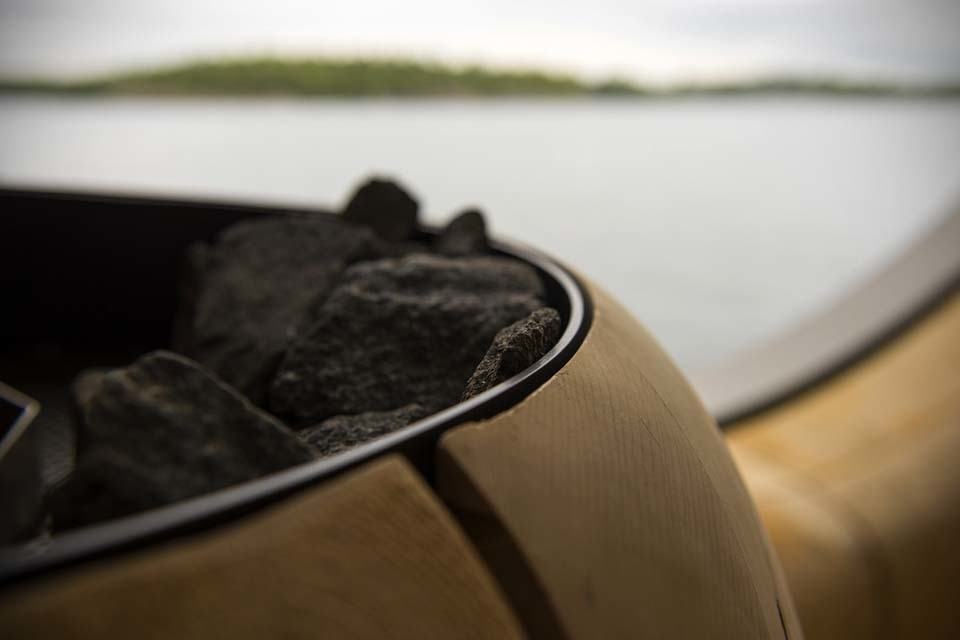 Partisans via Design Boom