Even we are at the age of "next-gen" consoles, some of us still love the good old fashion, pixelated games played on past era game consoles like the Atari 2600 and if so, wouldn't it be nice if you could play iconic games like Space Invaders, Donkey Kong, Missile Command and more whenever, wherever? Well, if you have the knack for tinkering with electronics (among other things) like Ben Heck, then you can probably cobbled together a Portable Atari 2600. Yeap. You heard that right, a Portable Atari 2600. It sure sounds like a dream come true for retro console gamers, no?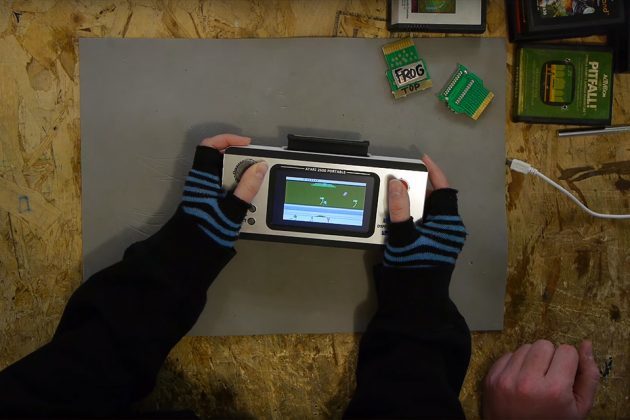 In a recently uploaded video, Ben Heck, the guru behind The Ben Heck Show, detailed his build progress of miniaturizing an Atari 2600 and turning it into a super cool portable gaming device, complete with an onboard rechargeable battery for a real, on-the-go retro gaming experience. Before you hurried down to your garage to grab your tools, you have to know that the process is not for faint of heart and if you ask us, we'd say it is probably ranked as 'pro' level kind of difficulty. And also, 3D printer is a must (or 3D printers, if you want to work faster).
Then again, the video is not a how-to video. There's no step-by-step instruction or anything of such that will classified it as a 'tutorial', but if you are already an expert builder, then Ben's video will point you to the right direction and you even pick up a couple of issues before actually bumping into them. So go ahead and be awe by Ben's work of art in the embedded video below.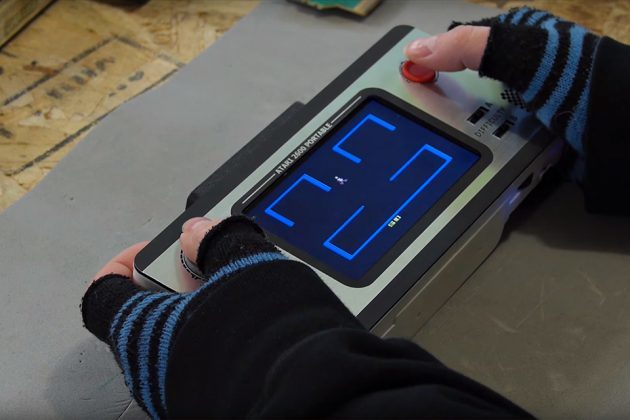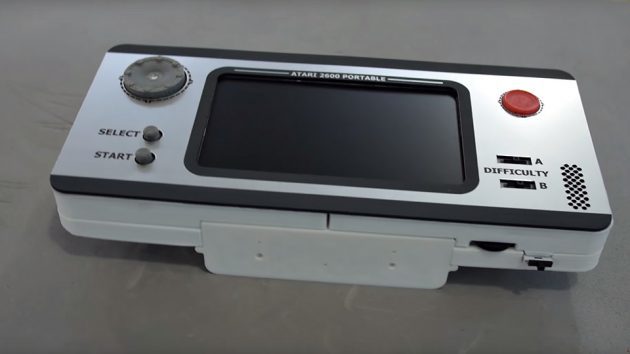 Images: Screengrabs from Ben Heck's video.