Let us begin by saying that we are as intrigued by speakers with unique design as much as good sounding ones. While we can't vouch for Hazang Handcrafted Bamboo Bluetooth Speakers' audio prowess, we can certainly say it is unique. We can even go far as to say each and everyone is unique. Why? Because the speakers are handcrafted by real craftsman in Vietnam by a family whose's lives depend on it. What its creator said is true. Mass produced products have lost touch with true craftsmanship as they are mostly produced in factory by machines and line workers. There's no art to it and each and every piece is the same as the one before and after.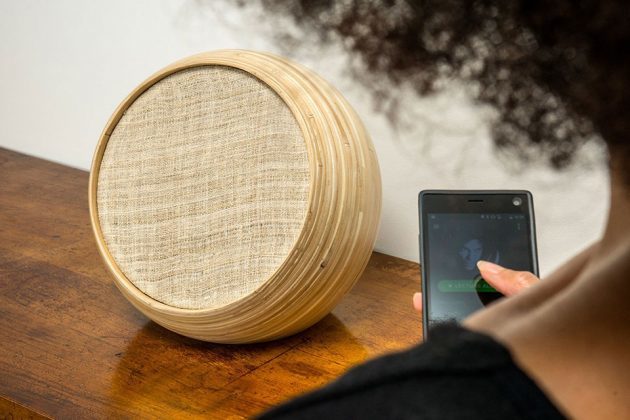 Hazang Handcrafted Bamboo Bluetooth Speakers, as the product name implies, are made of bamboo – a material which is arguably most environmentally friendly as bamboos are the fastest growing vegetation in the world. Depending on the species of bamboo, it it can grow as much as 3 feet in a 24-hour period. I guess that makes bamboo the fastest plants in the world, eh? Anywho, what makes Hazang unique is not because the enclosure is of bamboo; it is the process. Each enclosure is painstakingly coiled and shaped to form the optimum form that you see here.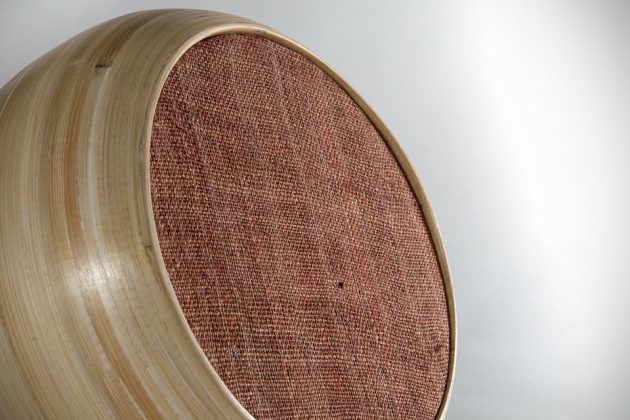 Each Hazang consists of a handcrafted spherical shell with ample space to allow for resonance and a grille handmade by Hmong natives in North Vietnam using 100 percent natural hemp (note: not weed!). Two models are being offered: a 28cm 2-way Hazang and a smaller 21 cm Hazang Bé. Sandwiched between beautiful enclosure and the hemp grille of the former is a 5-inch medium bass driver and a 0.5-inch tweeter offering 50-20,000Hz frequency response, while the latter gets a 3-inch full range driver producing between 60-17,000Hz of audio to please your sound holes.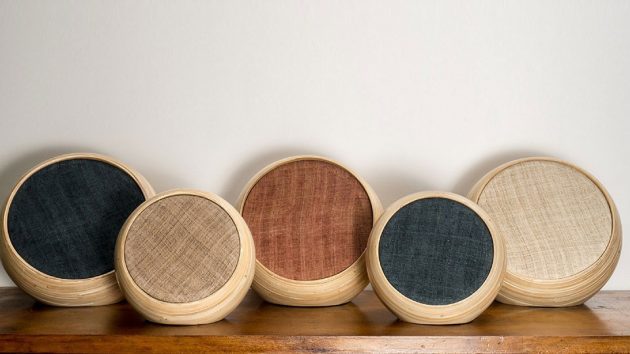 Whichever model you choose, you get the option of wireless audio streaming via Bluetooth connectivity or via auxiliary audio jack using the good'ol 3.5mm audio connector cable. Around the back, you will find the volume control, as well as a on/off switch.
We'd be lying if we say we are not impressed and if you are on the same page as us, you may want to pre-order one over on Kickstarter. But do note that Hazang does not come cheap. The smaller Hazang starts at 195 euros (around US$215), while the larger Hazang will run you back at 295 euros (approx. US$325). If you prefer passive version, a pair of the small, non-Bluetooth Hazang starts from 250 euros (about US$275). As with any Kickstarter campaign, whether Hazang will be a reality, depends on the campaign outcome and if all goes as planned, you could be enjoying it as soon as November 2016. Check out the pitch video below.