Imagine a future where the apparels you wear is able to provide you with your body metrics. Perhaps, even measuring blood sugar level and such. The Sensoria Artificial Intelligence Sportswear you see here is not that kind of future tech but it is pretty close with as far as active lifestyle is concerned. Billed as a sensor infused smart training apparel, Sensoria Artificial Intelligence Sportswear comes equipped with washable electrodes embedded in its comfy, body climate control Emana Yarn, thus eliminating the need of wearing cumbersome and uncomfortable monitoring straps. By design, it is many steps up the traditional heart monitoring strap.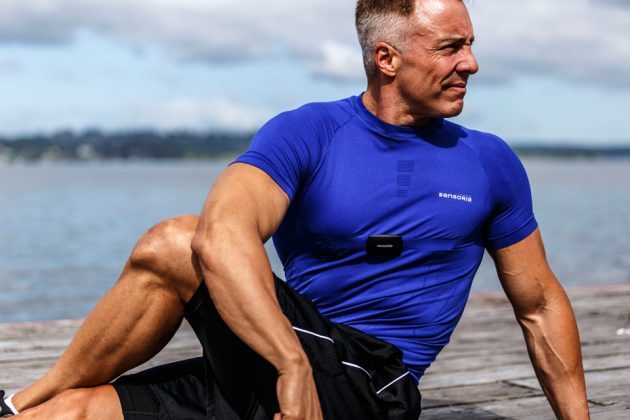 Speaking of heart monitoring, Sensoria is not a fitness tracker in the traditional sense. It primary goal is to monitor user's heart and working in conjunction with a patent-pending cardiologist-developed algorithm called Heart Sentinel found within the Sensoria Fitness 2.0 app, it helps to detect certain cardiac irregularities and alert the user, so the user can advert potentially catastrophic events. In the even of certain cardiac irregularities, the app will also alert the user's pre-set emergency contacts.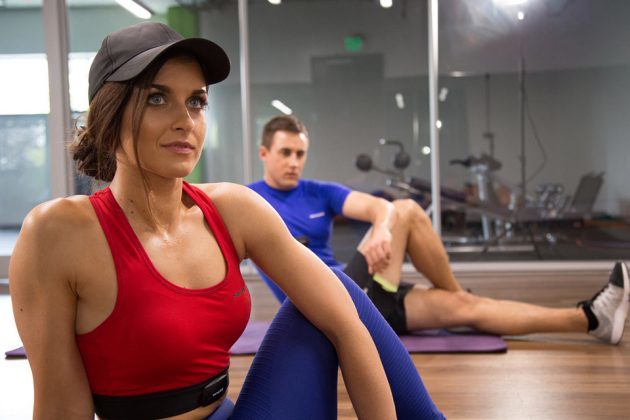 While primarily designed to safeguard your life as you go about your training routine, Sensoria Fitness 2.0 app also comes with Training Plans and works with the outfit's AI-enabled coaching app, providing real-time audio as well as visual cues to assist you in achieving goals while optimizing your workout – all while you are working hard to your favorite tunes.
Available on Kickstarter, Sensoria Artificial Intelligence Sportswear is offered in a choice of sports tee for men and sports bra for the ladies. The company hope to raise $35,000 to take the smart sports apparel to production and you can help by pre-ordering it for a pledge of $79 or more. If all goes as planned, you can expect to see Sensoria at your doorstep sometime in November 2016.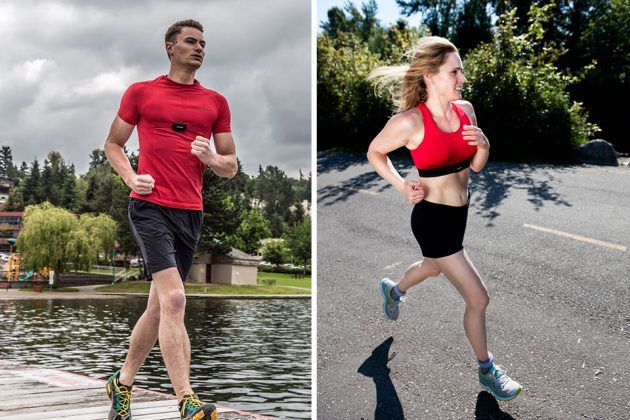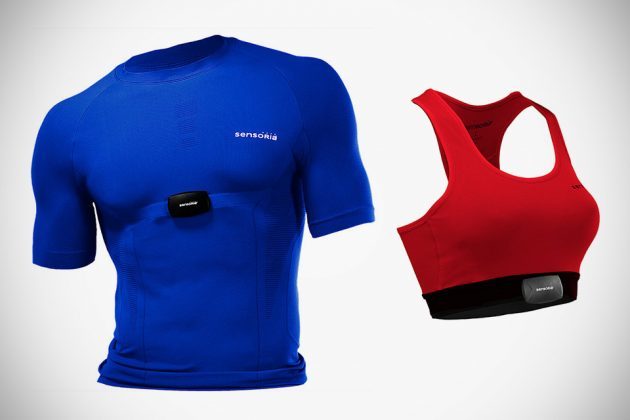 submitted via TIP US page.