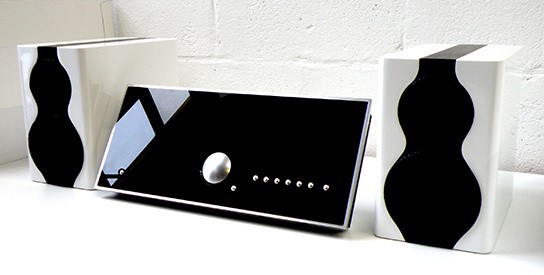 (image credit: Sonneteer) Sonneteer Morpheus Music Server | US$tbc | www.sonneteer.co.uk
this week, we celebrate the holy matrimony between Sonneteer Morpheus Music Server and Morpheus Music Center. may we wish them a harmonious and happy days ahead. nah. obviously, both Sonneteer Morpheus Music Server and Morpheus Music Center are not humans but are the latest products from British luxury music systems brand, Sonneteer. hand made in UK, the music server will be showcased in this week CES 2011 working harmoniously with the music center and hand-crafted loudspeakers, Penaudio.
lets bring our attention to our groom.. i mean the music server. the Morpheus Music Server rips music CD and stores them in its 3TB hard drive. for those who experienced corrupted hard drive will appreciate that this music server employs two drives which mirror each other (i.e. RAID technology), therefore in the event that one of them should fail, your stored music will still be safe and sound. the ripped contents are catalogued with essential info such album name, artist, song titles et cetera and Morpheus Music Center ready.
this hand crafted, engraved aluminum coated music server, sits silently in on corner while the music center pull off music from it and if you have more than one music center, other music centers can also pull off music from the music server at the same time. it also has a Bluetooth option which enables streaming of music from iOS devices, Bluetooth-enabled smartphone and devices. so how much will it cost? no words yet, but i am sure it will be announced this week at the CES 2011.
via BornRich