richie rich and private jet operators looking to add a new private aircraft to their fleet will soon have a new option. at the recent European Business Aviation Convention and Exhibition (EBACE) held at Geneva, Switzerland, Honda aerospace division, Honda Aircraft Company has announced that the first production HondaJet has entered its final assembly and should be available right after the type certification which is expected to be sometime in the first half of 2015. key features this new kid in the private jet block include a convention-breaking over-the-wing engine mount that is said to increase cabin and cargo space, a composite carbon fiber fuselage offering weight saving and increase interior spaciousness, and a smart design, together with natural laminar flow wing and nose, that improves fuel efficiency and is therefore, economic and environmentally-friendly.
there is also an advanced pilot-centric cockpit that place emphasis on pilot's room and with advanced avionics powered by Garmin G3000. fitted with a pair of GE Honda HF120 engines with 2,050 lb-ft of thrust each, the HondaJet is capable of achieving 420 Knots True Airspeed, touted as the fastest business jet in its class, and has an astounding maximum cruise altitude of flight level 430 (43,000 feet) that literally puts it above the weather. additionally, it also boasts a relatively short taking off and landing distance, requiring less than 4,000 feet for taking off and less than 3,000 feet for landing. all these factors attribute to another significant performance: an impressive rate of climb of 3,990 feet per minute. on the inside, it offers a typical configuration of 1 crew plus five pax, or two crew with four pax (classic club config) and thanks to the OTW engine mount, the HondaJet has a total of 66 cubic feet of externally accessible cargo space. on top of that, OTW configuration also helps to direct the noise emissions away from the cabin, thereby affording a significantly quieter ride.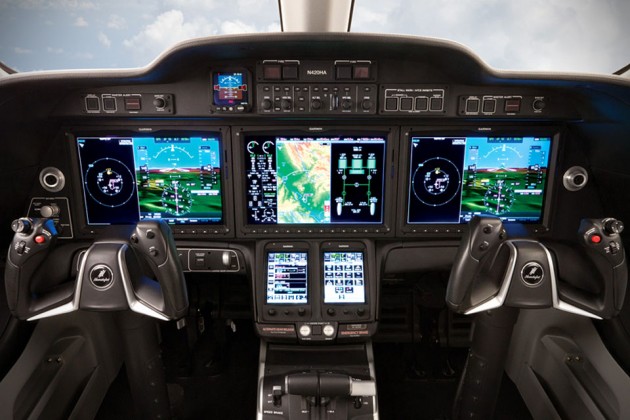 of course, there is also a private aft lavatory with flushing toilet as standard and solid surface vanity. finally, as an option, you can also use your mobile device to control various aspects of the cabin including audio, lighting, temperature and window shades. naturally, the mobile device control is not included in the aircraft's base price of $4.5 million. the first production aircraft will sport a new exterior paint scheme of deep pearl green with a gold stipe, in addition to the silver, red, yellow and blue exterior.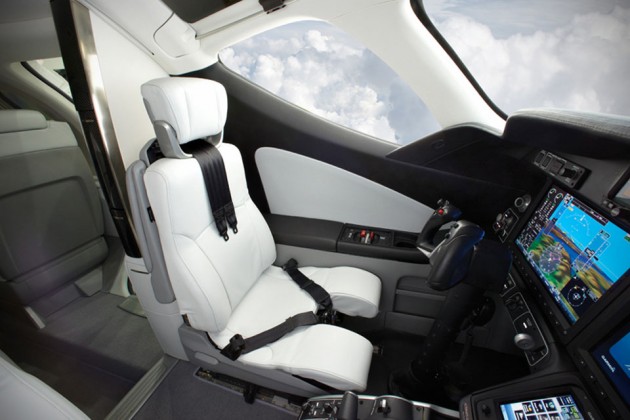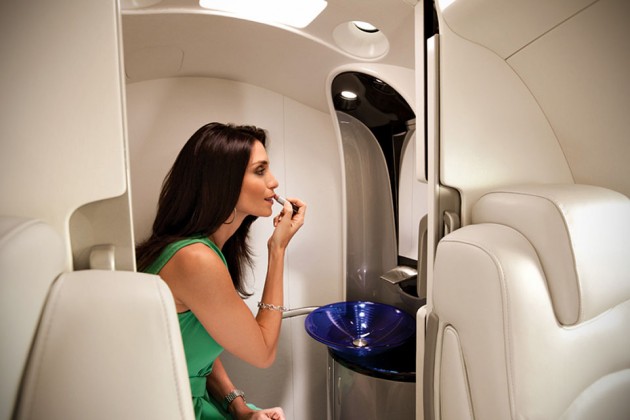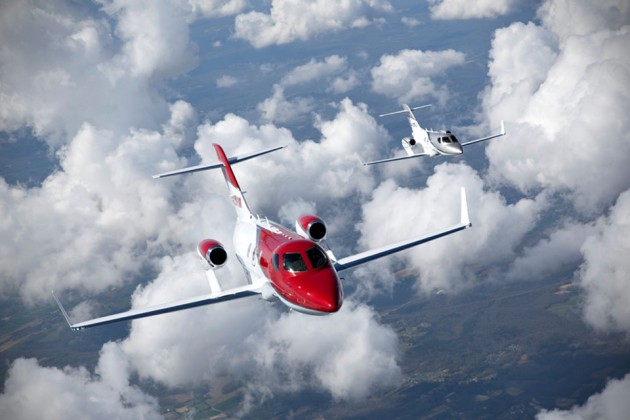 source: Honda
via Torque News