One of the most 'work on' feature by China handset makers is probably the onboard camera and so, it is hardly surprising that heavy hitter like Huawei will be ignoring the imaging department. Ignore they sure did not. As a matter of fact, the Chinese telecommunication device maker has partnered with Leica Camera AG to "co-engineered" the P9 and P9 Plus smartphone that will take "photography to the next level." Calling it a "groundbreaking moment," the device was announced at London's Battersea Evolution where the trailer of the Huawei P9 TV commercial starring Henry Cavill and Scarlett Johansson was screened.
When a marketing effort involves Hollywood A-list stars, you know Huawei is pumping serious money to tell you about the P9 series, which means it is very, very serious about this device. Anywho, the star of the show is the camera – the rear cameras, to be precise. Yes. We said cameras – plural, because it has two with one sensor dedicated to RGB and the other, monochrome. The P9's dual camera is outfitted with Leica's optical lenses and promised excellent low-light performance and color capturing, while the monochrome camera is said to be "outstanding at acquiring picture detail." Three film modes are offered: Standard, Vivid Colors and Smooth Colors, each sticking closely to Leica's authentic color and style.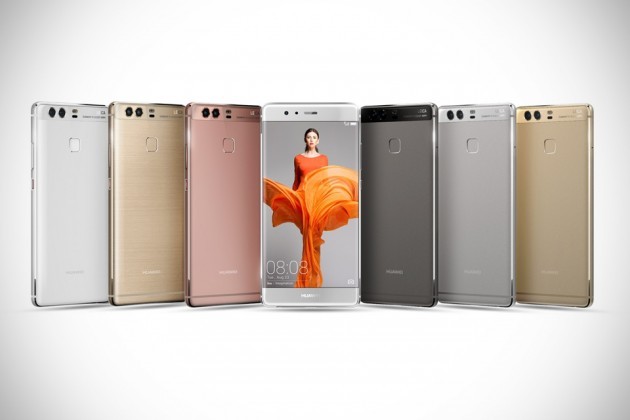 In addition, Huawei's Hybrid Focus technology is thrown in for good measures to allow capturing images with superior speed, accuracy and stability, Huawei said. P9 also touts not one, not two but three focusing methods which includes laser, depth calculation and contrast, but you don't have to worry about messing with that parameter cos' the device will decide the method of focusing that will offer the best result. On the design aspect, Huawei claims a state-of-the-art industrial design with the P9 inheriting the same minimalist DNA of its forbears.
Some of the construction features you can expect include tough 2.5D glass, aerospace-grade aluminum, as well as diamond-cut edges. Other notable hard specs include a 5.5-inch AMOLED FHD "Press Touch display" (5.2-inch FHD on the P9), up to 4GB RAM, up to 64GB of storage, 8MP front-facing camera (f1.9 on P9 and f2.2 on P9 Plus), a large 3,400 mAh battery (3,000 mAh on P9), dual-IC Rapid Charge that offers six hours of talk time with 10-minute charge, virtual-triple-antenna architecture, WiFi+ 2.0, and enhanced fingerprint sensor.
The "first wave" of launch is expected to happen starting April 16 across 19 countries, including China, France, Germany, The Netherlands, and the U.K. As for pricing, P9 is expected to retail for €599 and €649 for the 3GB + 32GB and 4GB + 64GB models, while P9 Plus' 4GB + 64GB will cost €749. Finish options for P9 include Haze Gold, Prestige Gold, Titanium Grey and Mystic Silver, and P9 Plus would be Haze Gold and exclusive Quartz Grey and Ceramic White. The latter is said to be smoother than the paint job of premium cars, "reflecting and refracting light to present different shades of awe-inspiring colors as ambient conditions change."
And oh, both P9 and P9 Plus will be running on Android 6.0 at launch, overlaid with EMUI 4.1.