Mercedes-Benz has done it and so has Peugeot and many other prominent automakers. Now, South Korea automaker, Hyundai, is in it too. We are talking about Playstation's digital concept car designed by car makers exclusively for Playstation's Gran Turismo video game series. That's right. Hyundai, probably the last automobile manufacturer one would imagine to come up with a Le Man-like race car, also has its very own Vision Gran Turismo.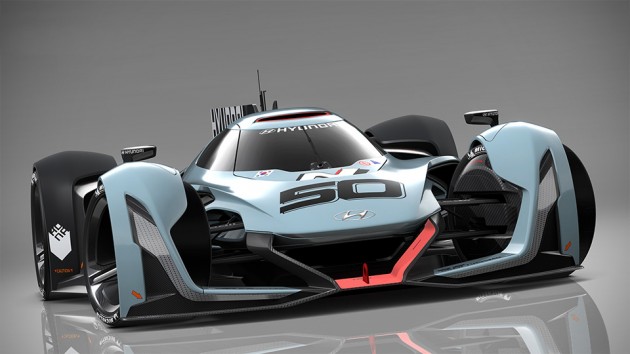 Dubbed N 2025 Vision Gran Turismo, this super slick, Le Man-ish concept supercar sports Hyundai's trademark hexagonal grilled and a boat-shaped underbody structure to maximize downforce, and is powered by mass-produced hydrogen fuel cell system, hooked up to four in-wheel motors and a super capacitor that dishes out 670 horsepower and 201 horsepower, respectively. The vehicle has a CFRP monocoque construction together with the lightweight fuel cell stacks, helps the N 2025 VGT kept its weight down to just 2,142 lbs (972 kg).
"The Hyundai N 2025 Vision Gran Turismo concept draws inspiration  aeronautics and speed. It looks like a jet fighter on wheels that blurs the line between air and asphalt. Hyundai Motor designed this car to appear like it is floating.
Through Hyundai N 2025 Vision Gran Turismo's sustainable technology and innovative race car design, Hyundai is presenting N's future potential to a wider global online community."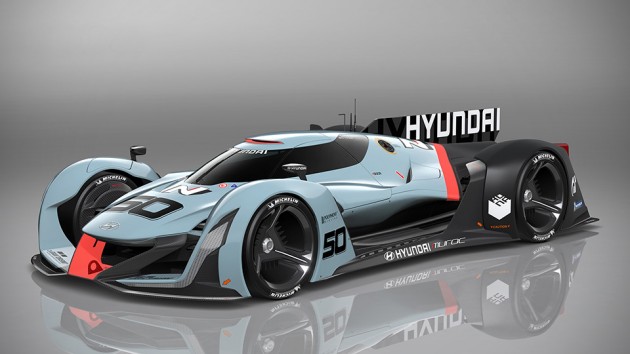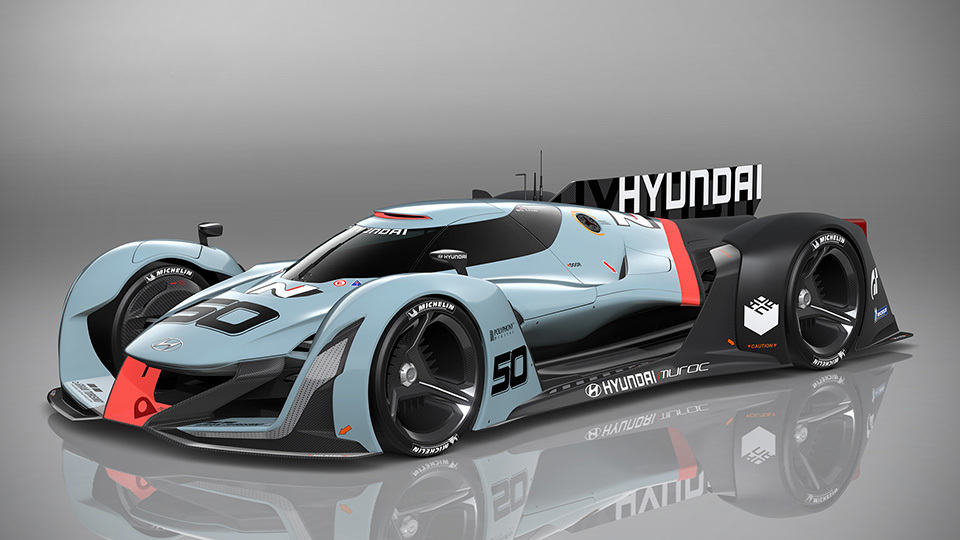 To car enthusiasts, this is a car that has both the grunt and the green. A dream, if you may, as it proves that going fast not necessary means messing up the environment and for Gran Turismo fans, it is a chance to get behind the wheel of this awesome creation, albeit virtually. It won't be too farfetched for us to thing it might have a future in the real world race track, since the South Korean company have already been dabbling in the World Rally Championship.
The Hyundai N 2025 Vision Gran Turismo was officially unveiled at the recent Frankfurt Motor Show as a full-scale prototype and boy, does it look bad ass. Again, something which never dream of seeing from Hyundai. Impressed. Keep going for more images and the official promo video.