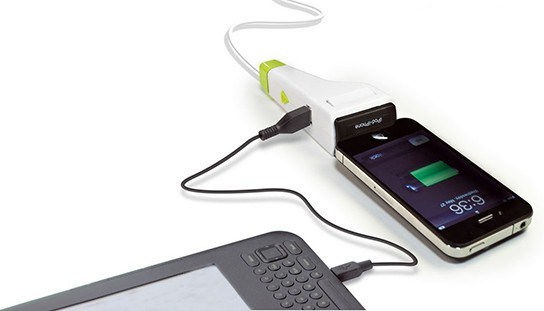 (image credit: IDAPT) IDAPT i1 Eco Universal Charger | about €20.00 | www.idaptweb.com
an universal charger that charges more than one device at the same time isn't all that new but one that charges two devices simultaneously and does its part to saves the environment while doing it, is something new altogether. well, IDAPT just added one that does the aforementioned to its portfolio of universal chargers. dubbed the i1 Eco, this universal charger features two charging outlets – one being the interchangeable tip and the other, a USB port – enabling it to charge just about anything imaginable.
besides its dual charging capability and its huge compatibility list of over 4,000 devices, this eco-friendly charger is made out of recycled materials and features an auto-off system that turns the charger off while not in use. a restart button lets you wake up your charger when you need to juice up your devices. the i1 Eco uses the IDAPT interchangeable tip which ensure continuous compatibility as new tips will be introduced when new devices are launched in the market. the i1 Eco is aesthetically pleasing too. call me superficial or whatever, but aesthetic is one 'feature' that i looked out for besides the obvious functionality.
the IDAPT i1 Eco is expected to be available from second quarter of 2011 with a retail price of "under €20.00."