Horizon MiniPak Handheld Fuel Cell Charger | US$99.00 | www.horizonfuelcell.com
hydrogen fuel cells and biofuel seems belittled by pure electric powered stored in lithium-ion batteries. over the years, we have heard less of the the two former technologies. however, Horizon Fuel Cell Technologies is set to bring back this technology, this time to the palm of your hands and it even has a desktop, home refueling system called "HydroFILL" to complement the portable pack, dubbed the MiniPak.
soon to release, the MiniPak integrates a passive air-breathing fuel cell and a metal hydride storage unit, where hydrogen is stored. power is delivered via its micro-USB port with different cable options and the portable charger itself, comes with a handy LED flashlight built-in. inside the MiniPak are the solid-state HydroSTIK batteries, a battery similar to the current alkaline battery in form factor, which can be purchase when more are required.
another option is to recharge the HydroSTIK yourself, right at your home. this is made possible with the home refueling system, HydroFILL which is touted as the world's 1st personal hydrogen station. the science of breaking water into its H and O happens within this HydroFILL, all you need is to stick the HydroSTIK in the HydroFILL, add water and plug in to the electrical wall outlet. beside wall outlet, this charging station can also accept power supplied from solar panels, or power generated by wind turbines. HydroFILL is capable of topping up one HydroSTIK per hour.
Hydrogen tends to scare people off with its usual high pressure storage but the consumer-grade HydroSTIK turns the usual high pressure gas into solid-state form, stored in the metal hydride alloys and discharges them at low pressure. each HydroSTIK can store 11 Wh of energy which is equivalent to 10 disposal AA batteries (at 1W of continuous power consumption). the MiniPak retails at $99 while the HydroFILL will set you back at $500.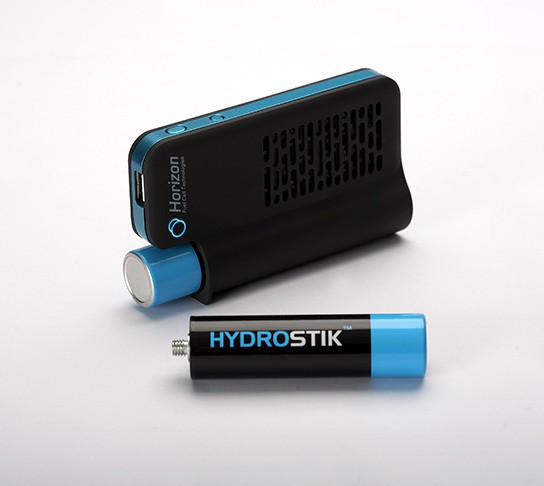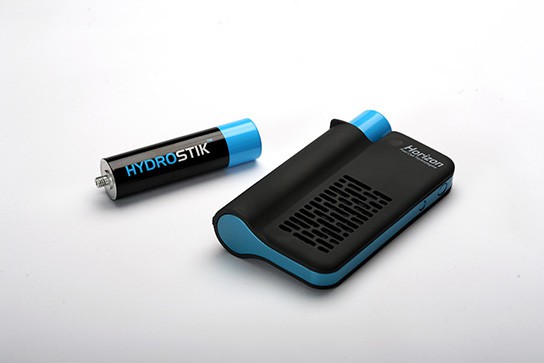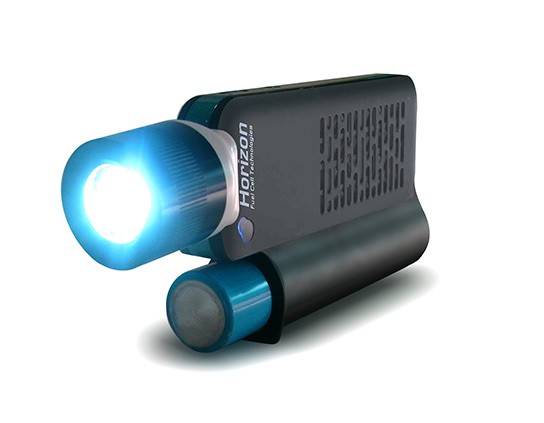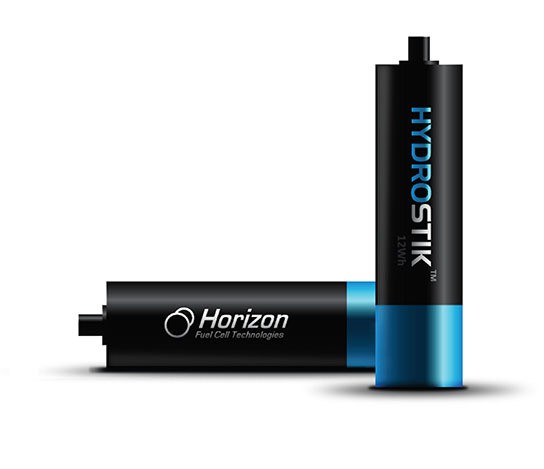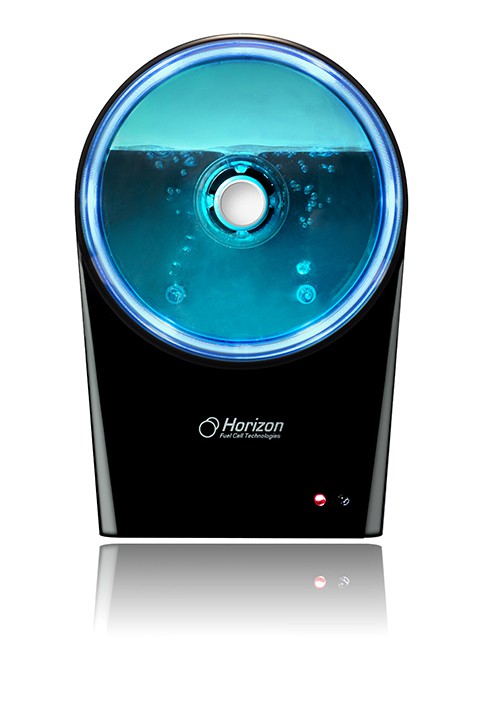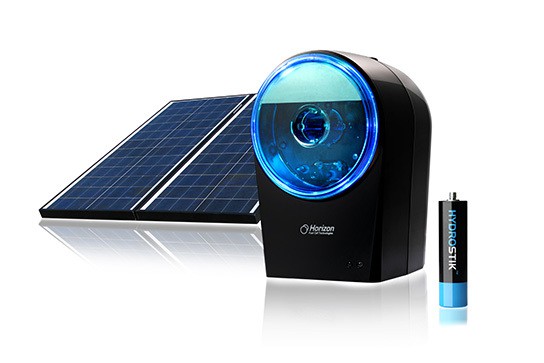 via DVICE