If you are going to party all day and night at your backyard, you can forget about standard cooler. Marathon partying calls a really big cooler and not just any big-ass cooler, but like the Igloo Party Bar Cooler. Why? For starter, it is aesthetically pleasing, taking on the outlook of a traditional Texas ice-house and it is huge, stretching 99.2 cm (39.1″) long by 55.4 cm (21.8″) by 46.6 cm (18.4″) tall to offer 118 liters (125 quarts) of voluminous space for up to 212 cans of your party's favorite beverages. And then there's the internal LED lights to keep it illuminated so no one has to fumble in the freezing ice cubes-filled box for the drink of choice when the sun goes down. That's not to mention the super cool look when the LED lights permeates through the ice cubes.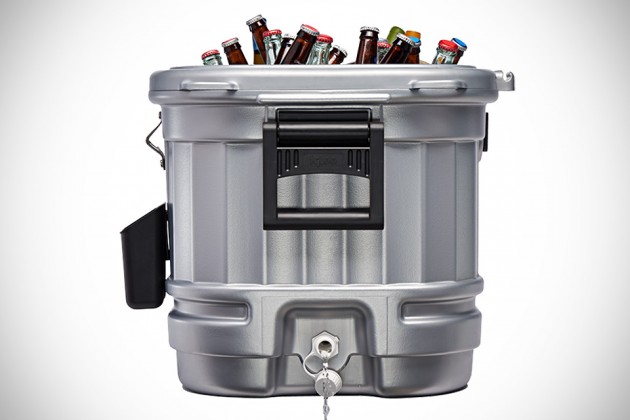 Igloo Party Bar Cooler also comes standard with removable dividers for categorizing the drinks, removable lid for times you want to lock in the cold, and locking casters for mobility so there's no need to break your back for all the drinks the party needs, or if you are man enough for the heavy lifting, heavy duty handles are there for you to do so. Other details include a hose-compatible threaded drain plug for easy clean up and draining of excess water, utility loops for towels or whatever stuff (a bunch of puke bags, perhaps?), and finally, there's the party-requisite, integrated bottle opener replete with a thoughtful catch bin for whatever caps that may come its way.
Those features read like multiple check boxes ticked for the ultimate cooler and if you are on the same page as us, then you may want to consider picking one up for $199.99. Yes, it ain't cheap; nobody says it is, but just look at that thing. It is almost like a toddler's bathtub.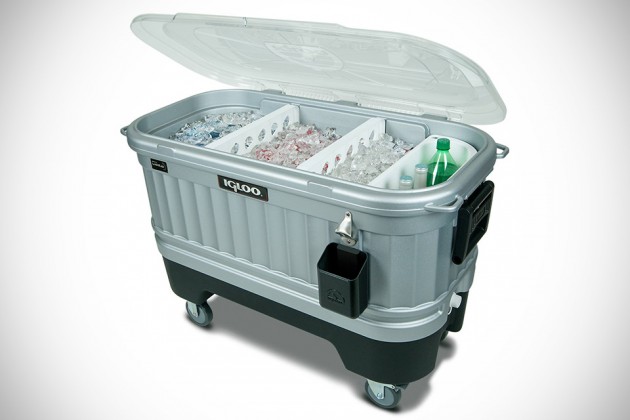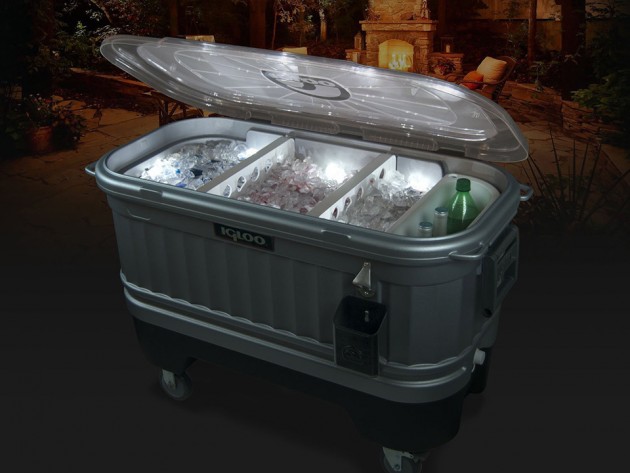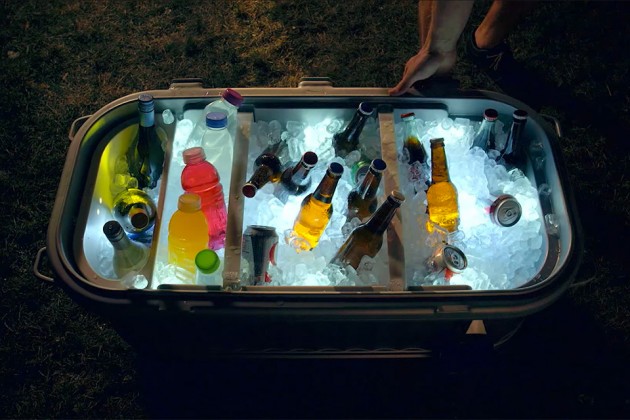 Igloo Coolers via werd.