One of the images astronaut Chris Hadfield snapped from space showed Earth in the night brighten with orange hue light. Tangy glow was largely due to the yellow light mostly used in cities, but that could change – if more folks get into ilumi Smartstrip, an app-controlled Bluetooth LED light strip. Ok, maybe that won't happen, but what we are trying to say is, it is multi-colored, offering more than just plain white or the traditional yellow hue, and it is super bright – like 1500 lumens bright. On top of that, it is outdoor friendly, which is probably the first in the industry, with IP65 rating and adhesive backing that allows it to stick just about anywhere.
We don't usually do LED strips cos' they are common and easily obtainable for relatively cheap price, but the Smartstrip has our attention because it boasts several industry firsts. In additional the aforementioned, it also incorporates Bluetooth Mesh wireless connectivity that affords support of up to a whopping 50 ilumi connected devices and now, that's a heck lot of lights controllable from a device (i.e. your smartphone) that fits right in your palm. Though we are not sure if anyone needs that amount of lighting in a typical household.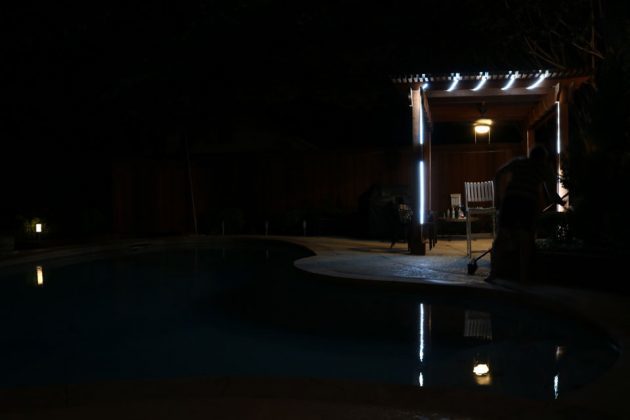 It also touts digitally addressable RGB+W LEDs that allow each light strip to be controlled and change color independently, and that, together with the numerous color choices, dynamic effects and patterns, allows you to create a wide array of experiences and atmospheres to suit whatever venue or occasion.
The Mark Cuban-backed, Shark Tank-funded ilumi has taken Smartstrip to Kickstarter where you can help to make it a reality by pre-ordering the product for $59 and up. If all goes as planned, you could be bogeying to the smart light strip as soon as December 2016.