owning a classic ride has its dark side. classic means old and old means inevitable wear and tear. unless you tear the ride down to its skeleton, you will never what surprises the old car has installed for you. harsh fact. well, not unless your classic ride is a new old ride, like the 'new' Lightweight E-type from Jaguar Land Rover Special Operations. Jaguar Heritage under the wing of Jaguar Land Rover Special Operations gave the British marque's icon a new lease of life and have it hand-built by highly skilled Jaguar craftsmen at a new facility in Browns Lane. only six of such fine examples will be manufactured, "each assigned one of the remaining chassis numbers originally allocated in 1963 to the intended 18-car 'Special GT E-type' project."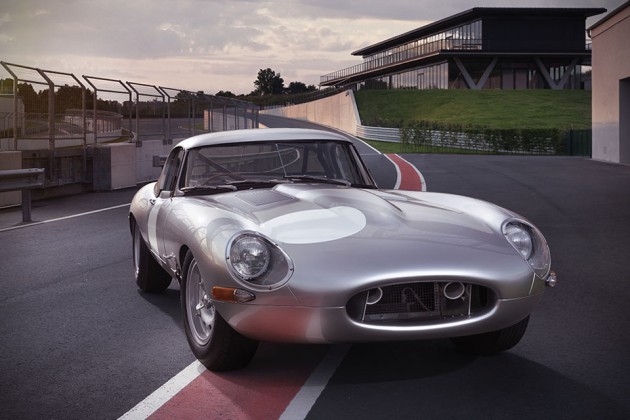 it turns out, only 12 were built and hence, this six elite will fill the shoes that has been left vacate for the last 50 years. think you already get the idea how special this half a dozen new old classics are, don't you? it may look or even smell like the Lightweight E-type, if you are old enough to recognize one, but it has a brand new skin wrapping it; an aluminum monocoque bodyshell that Jaguar said help shaves some 250 lbs (114 kg) as compared to a standard car. under the hood, is a 3,868cc (236 cu in) aluminum six-cylinder block that packs big valve 'wide-angle' cylinder head, pressed-in steel liners, dry sump lubrication, lightweight low-inertia flywheel, and wait for this… three 45DCCO3 Weber carburetors. though Lucas mechanical fuel injection will be available as an option.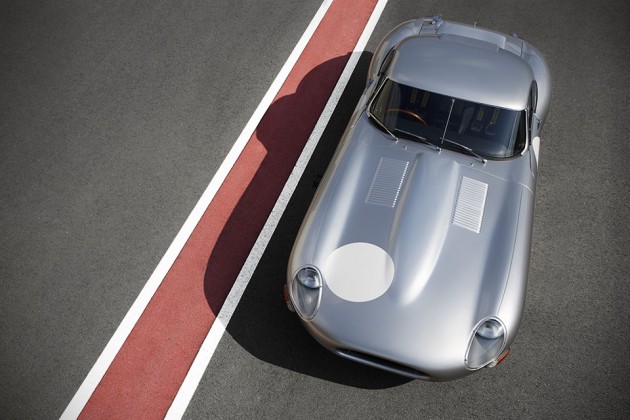 regardless of carb or injection, Jaguar assures that this new old classic has well over 300 horses and 280 lb-ft of torque at 4,500 rpm. well, that kind of sounds like porn to us. imagine a classic, reborn and endowed with the look as you have remembered, along with modern engineering and materials, which could only describe as a dream come true. on the inside, it has Connolly leather, produced to the same specifications as its forebears of the 60s and being a race-bred GT car, interior trim is kept to the minimal as part of its weight saving measures. though you can opt for a fully-trimmed car, which Jaguar will gladly offer you a bespoke trim packages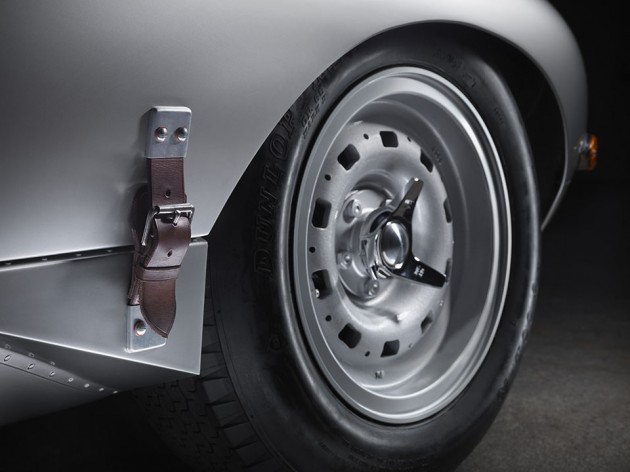 Jaguar will be attending the Pebble Beach Concours D'Elegance with the new Lightweight E-type in tow, but the car you will be seeing there will not bear one of the six Lightweight chassis numbers. it is known as Car Zero, which will have areas like floorpan, sills, rear, left unpainted to showoff its aluminum bodywork and is fitted with the cost-option fuel injection system. so, not too worry. one of the six you get will be unmolested and worth every of your penny. on top of that, customers will be offered a special collaborative timepiece by Bermont, complete with matching chassis number of your E-type marked on the watch, to celebrate your ownership. though we are not sure, what Jaguar really mean by "being offered". probably it means 'purchase'.