the 1977 Hewlett-Packard HP-01 Chrome Prototype LED Calculator Watch is a gadget of the bygone era which we think any geeks will appreciate. created by HP engineers in 1977, this wrist watch was the most technologically advanced intelligent timepiece that was well ahead of its time and could easily be the forefather of today's smartwatches. sure. it has no touchscreen or gesture commands, but under the hood, it is every bit of a technological marvel. the watch has a narrow, but ample, LED display and a keypad with 28 keys, of which 22 are recessed, useable with a clasp-hidden stylus, while 6 buttons are protruding and can be pressed without stylus.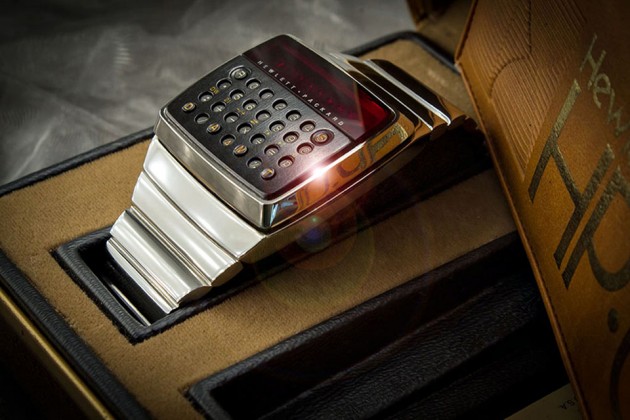 besides keeping tab of time and date in a variety of formats, the HP-01 it is also an alarm clock, a stopwatch, a countdown timer, a 200-year calendar and of course, a calculator – all stuffed into a seemingly regular size wrist watch, which is needless to say, a technological feat even by today's standard. though so, the real attraction (apart from looking cool) is what it can do. this watch is capable of unbelievable computations, such as calculating the day of the week in a given day, month and year, or the exact date in a given number of days in the future. you can even set the alarm based on the duration, say for example, you want to wake up in 2 hours and 20 minutes time. you don't need to know the actual time; all you need is enter the desired duration and this intelligent watch will do the math and triggers the alarm in exactly 2 hours and 20 minutes.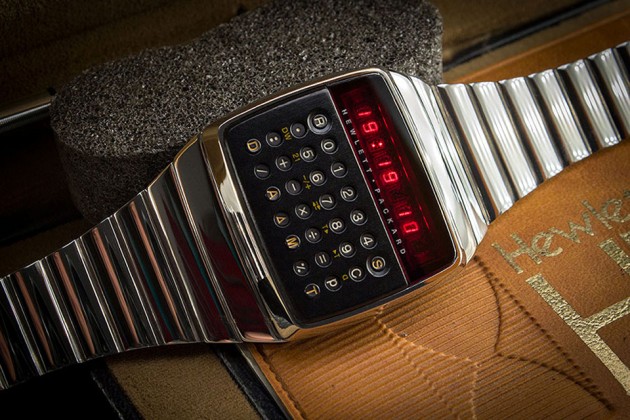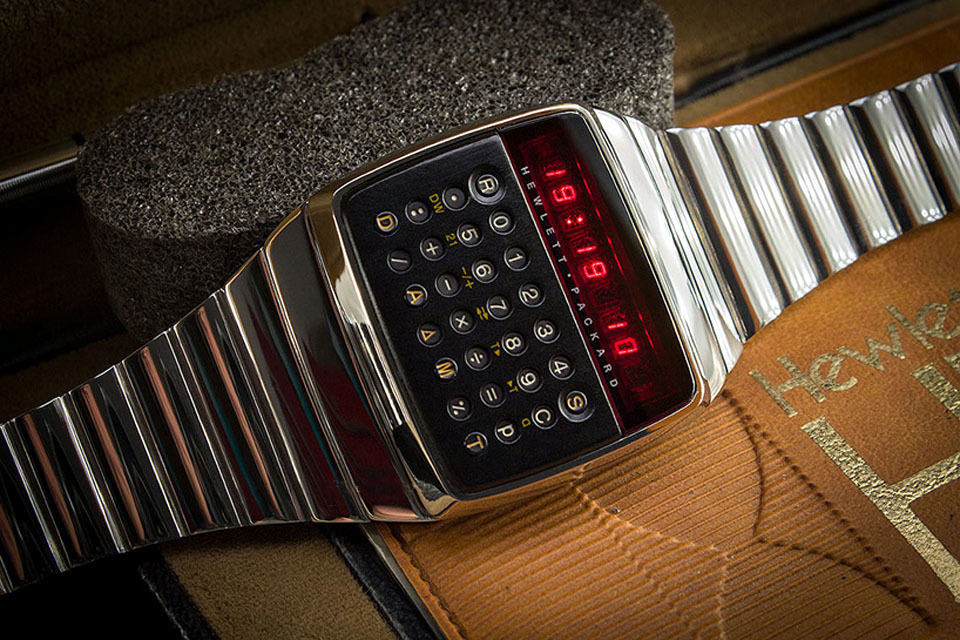 it equipped with six microchips, packing a total of 38,000 transistors that runs the clockwork, which was a hell lot of power for any devices of that time. to put things in perspective, a 78′ Intel 8086 processor used in the IBM PC has only 29,000 transistors, so you can imagine this was perhaps the most powerful wrist worn device of that time. enough of the geek talks, now for the good news. this watch, specifically, the 1977 Hewlett-Packard HP-01 Chrome Prototype LED Calculator Watch, can be yours to own – if you have a cool $14,500 to drop. it is put up on sale on ebay by LED watch guru LED Forever (very apt, indeed) and will be hanging around there for the next 7 days or so, unless somebody swoop it up along the way. the watch has new batteries and case seals and will come with a big pen stylus, original handmade box, plus original documentations. so, do you think it is worth 14 grand? if not, how much would you pay for this 70s tech?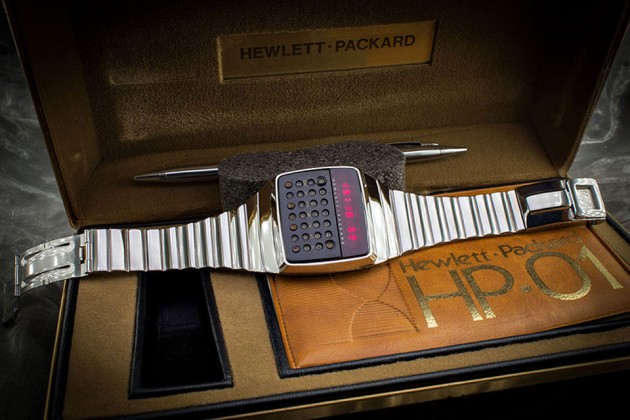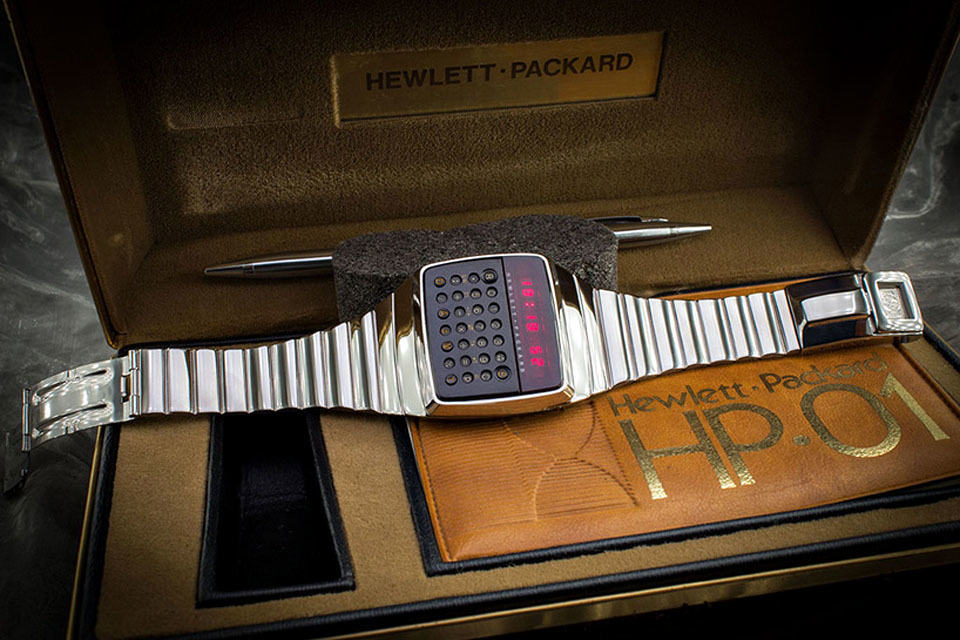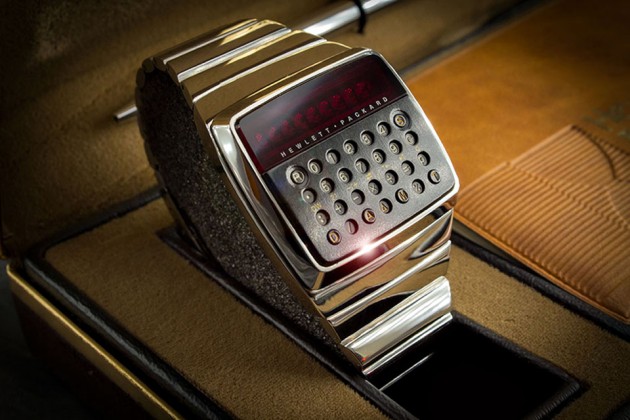 eBay via Design Boom