i live in a Photoshop dream world where i can grab any color i fancy from any image using the Eyedropper Tool (shortcut 'i' on Mac, in case don't know). you know? that little dropper that 'sucks' the color you want, after which you can use it for whatever? yeah, that one. but what if you see colors that you like in the real world? in that case, you can take a digital picture and sucks the color right of the digital photo, or you could use a little help from Scribble. Scribble, in a nutshell, is the Eyedropper Tool of the real world. this pen-like device scans and reproduces any color you find in the real world and make them available to you, either for doodling using Scribble Ink or on your mobile device with Scribble Stylus. a microprocessor analyzes the color scanned by a color sensor on one end and can reproduce over 16 million unique colors – more than you can possibly use.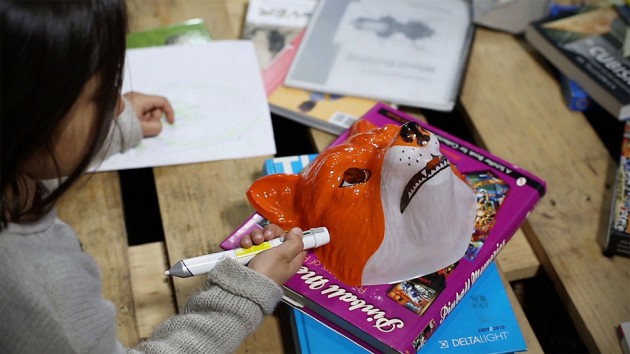 the device itself has a GB of internal storage which can contain over 100,000 colors. the Scribble Ink mode, which is the color pencil-like version, has a refillable 5 ink cartridges, and the Stylus model, on the other hand, is pretty much the same, sans the ink cartridges, and of course, it will have a stylus tip as opposed to a pen nib. it also packs a rechargeable lithium-ion battery and Bluetooth 4.0 connectivity that allows it to work with a mobile app for syncing the scanned color to your mobile device (Android and iOS). the app also enables you organize, tag, search the colors and even create your own custom colors. the Scribble is compatible with Photoshop and supports both iPhone and Android OS, as well as PC and Mac machines.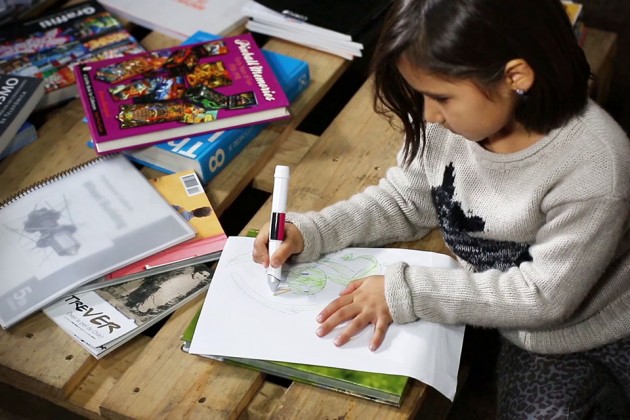 if you love the idea of taking Photoshop-like Eyedropper to the real world, you can pre-order the Scribble via the product's Kickstarter campaign. a pledge of at least $79 will land you with a Scribble Stylus, while $149 or more will secure you a Scribble Ink. however, those are early bird special, which may run out eventually and in such instance, you will be expected to shell out $99 for the Stylus and $199 for the Ink. as for the refillable ink cartridges, they cost between $15 and $30 each.
update [September 17, 2014. 6:49PM PDT] you know what they say? when it is too good to be true, it usually is and that's exactly what happened to the Scribble Pen, which is now officially canned by its creator when it failed to produce evidence of the magic the pen can do. next time, we promised we will be more careful when featuring tech projects that promised the world. we have just updated our TIP US 'policy' to reflect our directions. [via]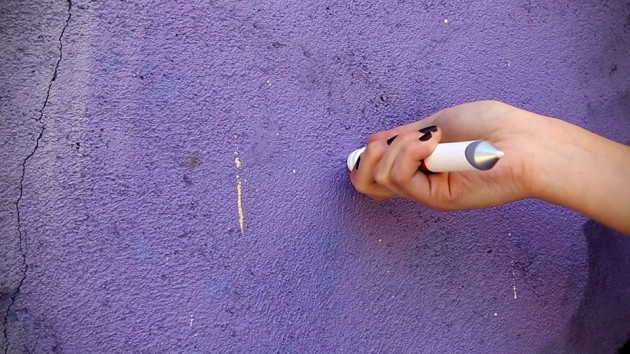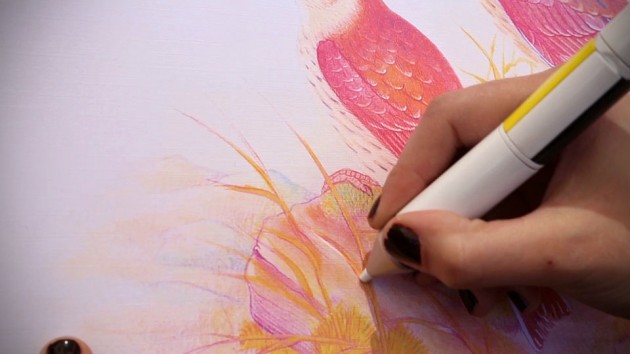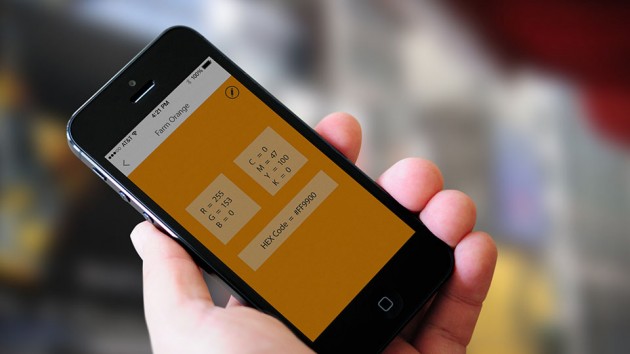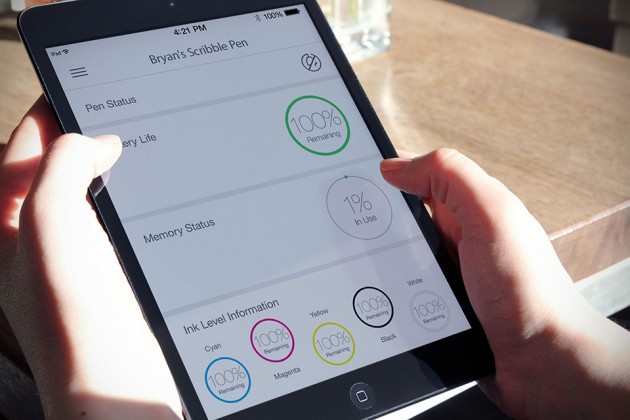 Kickstarter via Gizmag