Jonathan Tyra of Jonthings is an entrepreneur. However, unlike many entrepreneurs who chose to import and sell stuff like gadget accessories, Jon took on a route less traveled and one that might very well be considered a little Thanko-ish. His first product is made-for-automobile smartphone holder which he named The Claw. The product name is as intriguing as the product itself, which is essentially a smartphone but instead of run-of-the-mill clamp-like contraption that holds your device, it is in the form of a reptilian's a three-digit claw, stylized to resemble the beastly monstrosity for added realism. What's more impressive is, each The Claw is molded and casted by hand based on a master which is also sculpted by hand.
The Claw is made of durable urethane elastomer with a special UV protectant so it is resistant to fade or crack under the punishing sun ray while stuck to your car's windscreen. The Claw comes with a conventional suction cup mount with ball joint that allows it to rotate between portrait and landscape, or anything in between, as desired. With the exception of the suction cup component, The Claw is void of moving parts; it uses the principle of elasticity to securely hold devices of size up to 7 inches and therefore, kind of makes it look like a real reptile is holding up your device and that, my friend, is freaking cool.
Available in three colors: Lagoon Black, Chimera Red and Harpie Purple, the Jonthings Hand Sculpted The Claw Smartphone Holder can be yours to own for, wait for this… a modest 20 bucks. What can we say? It is inexpensive, and it is super cool and unique. Seriously, we can't imagine why would anyone choose a mundane clamp holder over a conversational monster's claw? And oh, did we mention it is 100 percent made in the U.S.A.?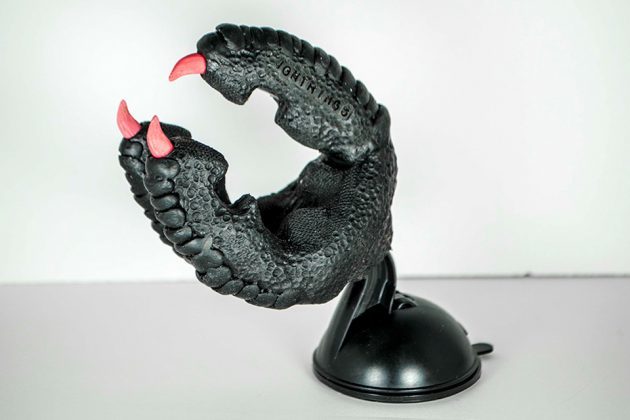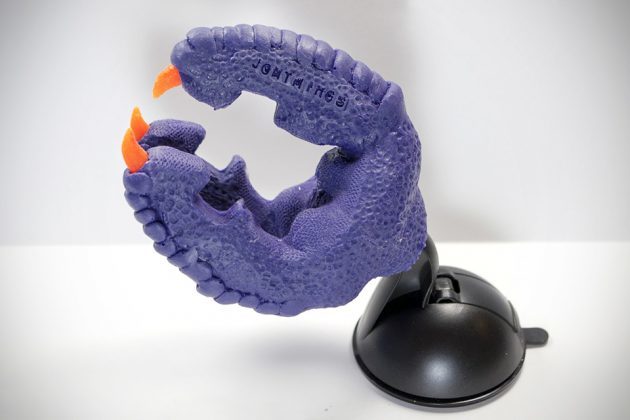 submitted via TIP US page.